Electronic Cigarettes (e-cigs) and other "vaping" devices (such as JUUL) are battery-operated products designed to deliver nicotine, flavor and other chemicals. They turn chemicals, including highly addictive nicotine, into an aerosol that is inhaled by the user. Most e-cigs are manufactured to look like conventional cigarettes, cigars, or pipes. Some resemble everyday items such as pens or USB memory sticks.
To Quit
Or to learn more about Live Vape Free, click here.
How Many Adults Vape?
Approximately 4.4% of American adults vape. In 2020, 221.9 million units of e-cigarette products were sold in U.S. retail stores nationwide. This is an increase of 173.7% from 2015. Approximately 11.3% of teens vape.
How Many Youth Vape?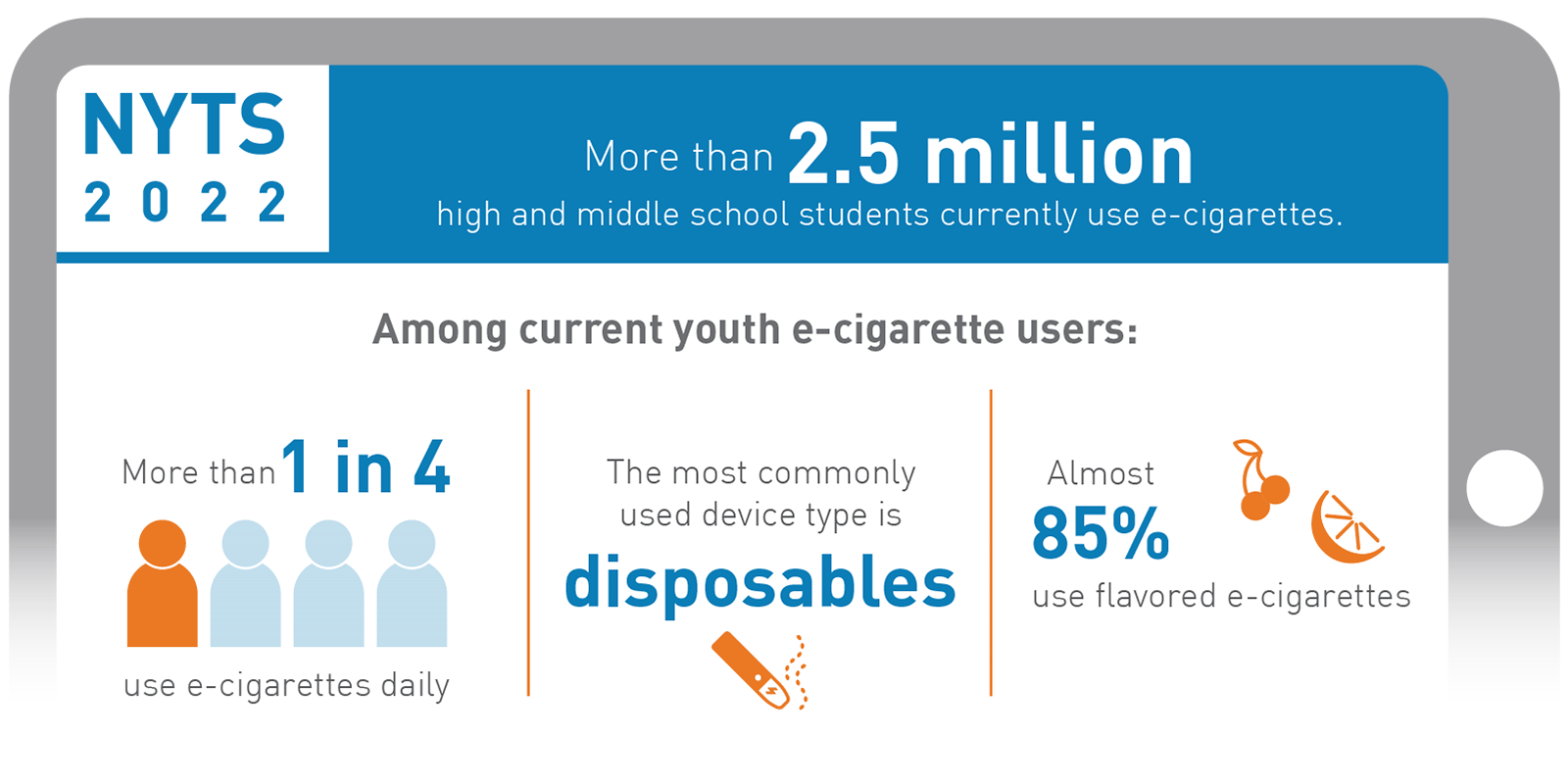 • 2.55 million U.S. middle and high school students reported vaping in the last 30 days
• Of those, 14.1% of were high school students; more than 3% were middle school students
• Nearly 85 percent used flavored e-cigarettes
• More than half used disposable e-cigarettes
For more national stats, see the CDC page.
Health Effects
A congressionally mandated panel from the National Academy of Sciences, Engineering, and Medicine examined more than 800 peer-reviewed scientific studies. In its report, the panel concluded that evidence suggests that while e-cigarettes are not without health risks, they are likely less harmful than combustible cigarettes.
Long-term health effects of vaping are unknown.
Vaping devices with THC can be deadly.

In the United States:

As of February 18, 2020, a total of 2,807 hospitalized EVALI cases or deaths have been reported to CDC from all 50 states, the District of Columbia, and two U.S. territories (Puerto Rico and U.S. Virgin Islands).
Sixty-eight deaths have been confirmed in 29 states and the District of Columbia (as of February 18, 2020).
Most of these deaths have reportedly involved vaping THC with vitamin E acetate.

Illinois and Wisconsin: Hospitalizations from Vaping "Street" Products

Why is youth vaping a concern?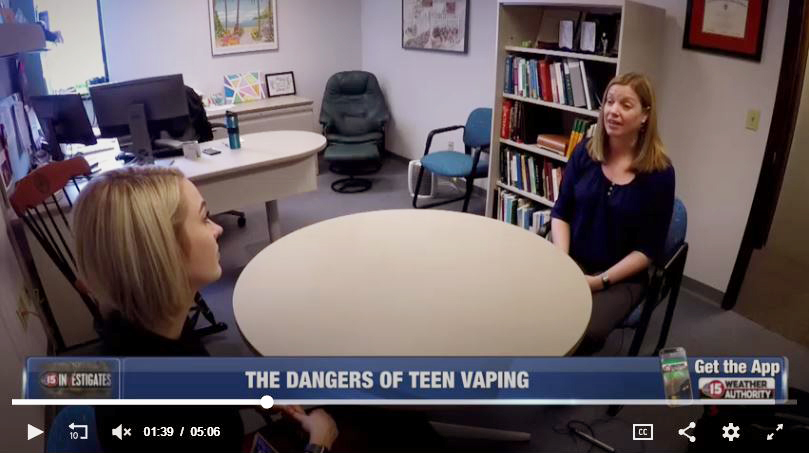 Does Vaping Help People Quit Smoking?