Electronic Cigarettes (e-cigs) and other "vaping" devices (such as JUUL or Suorin) are battery-operated products designed to deliver nicotine, flavor and other chemicals. They turn chemicals, including highly addictive nicotine, into an aerosol that is inhaled by the user. Most e-cigs are manufactured to look like conventional cigarettes, cigars, or pipes. Some resemble everyday items such as pens and USB memory sticks, and are known as tanks, vape pens, vaporizers, and e-pipes.
Approximately 4.5% of American adults vape. In 2020, 221.9 million units of e-cigarette products were sold in U.S. retail stores nationwide. This is an increase of 173.7% from 2015.
Vape sales increased dramatically during the pandemic. According to the CDC Data Brief on March 21, 2021:
Vape sales increased by 32.0% between September 6, 2020 and March 21, 2021.
National e-cigarette unit sales have exceeded pre-EVALI outbreak levels, the highest sales ever.
Following FDA's flavor enforcement policy in February 2020, national total e-cigarette unit sales increased by 48.8% from February 23, 2020 to March 21. 2021.
For more national stats, see the CDC page.
To Quit

COVID-19, Smoking, and Vaping
According to the CDC, being a current or former cigarette smoker increases your risk of severe illness from COVID-19. Here is what the research tells us.
Youth Vaping and Smoking
The FDA, in partnership with the CDC, released new data from the 2020 National Youth Tobacco Survey (NYTS), which shows 1.8 million fewer U.S. youth are currently using e-cigarettes compared to 2019.
The decline reported in 2020 is encouraging news; however, FDA officials said they remain very concerned about the 3.6 million U.S. youth who currently use e-cigarettes and the agency acknowledges there is work that still needs to be done to curb youth use.
In 2020, 19.6% of high school students (3.02 million) and 4.7% of middle school students (550,000) reported current e-cigarette use. Among current e-cigarette users, 38.9% of high school students and 20.0% of middle school students reported using e-cigarettes on 20 or more of the past 30 days; 22.5% of high school users and 9.4% of middle school users reported daily use. Among all current e-cigarette users, 82.9% used flavored e-cigarettes, including 84.7% of high school users (2.53 million) and 73.9% of middle school users (400,000).
Why is youth vaping a concern?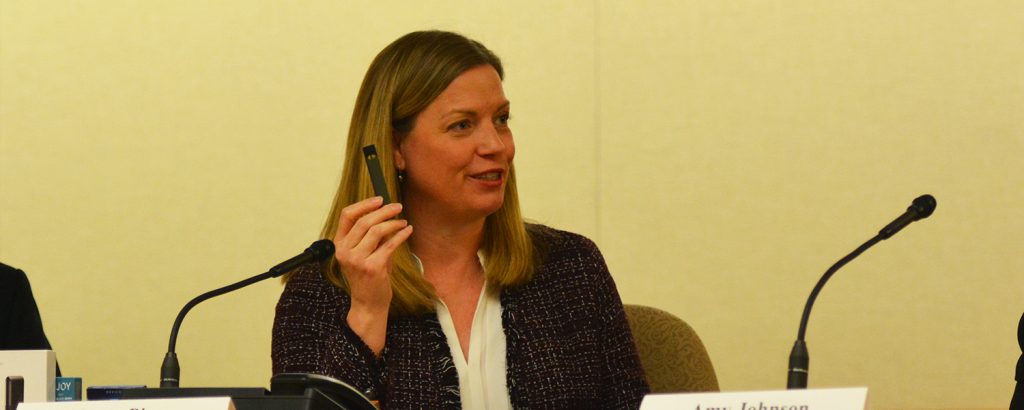 According to a study in Pediatrics, children who vape are exponentially more likely to smoke cigarettes daily when they are young adults.
Nicotine alters the adolescent brain. It increases their risk for:

Impulsivity.
Mood disorders.
Stunted learning and recall.
Diminished enjoyment of activities they normally adore.
Vaping devices with THC can be deadly.

In the United States:

As of February 18, 2020, a total of 2,807 hospitalized EVALI cases or deaths have been reported to CDC from all 50 states, the District of Columbia, and two U.S. territories (Puerto Rico and U.S. Virgin Islands).
Sixty-eight deaths have been confirmed in 29 states and the District of Columbia (as of February 18, 2020).
Most of these deaths have reportedly involved vaping THC with vitamin E acetate.

Illinois and Wisconsin: Hospitalizations from Vaping "Street" Products


The TRUTH Campaign highlighted the environmental risks of vaping
Among youth — who use e-cigarettes at higher rates than adults do — there is substantial evidence that e-cigarette use increases the risk of transitioning to smoking conventional cigarettes. Smoking remains the leading cause of preventable disease and death in the United States.

A study in the Journal of the American Medical Association found youth who vaped e-cigs were nearly 4 times more likely to smoke. Current use of electronic cigarettes increased among middle and high school students from 2011 to 2015. About 5 of every 100 middle school students (5.3%) reported in 2015 that they used electronic cigarettes in the past 30 days—an increase from 0.6% in 2011. 16 of every 100 high school students (16.0%) reported in 2015 that they used electronic cigarettes in the past 30 days—an increase from 1.5% in 2011.

Long-term health effects of vaping are unknown.
Schools: Find resources to ensure tobacco-free schools here.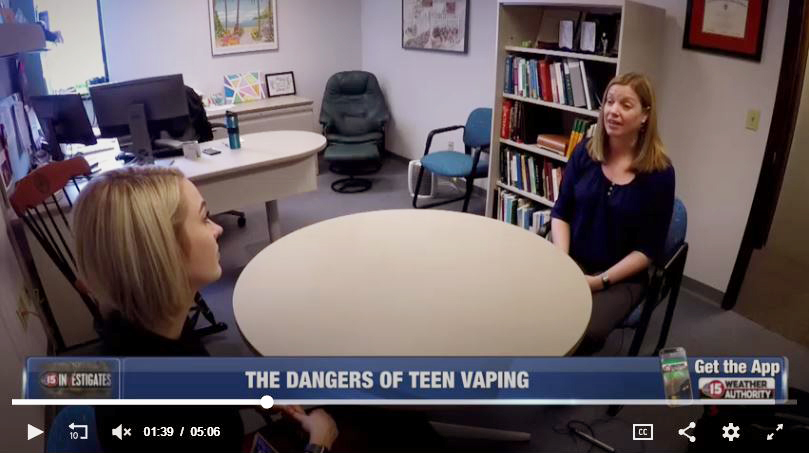 What is JUUL?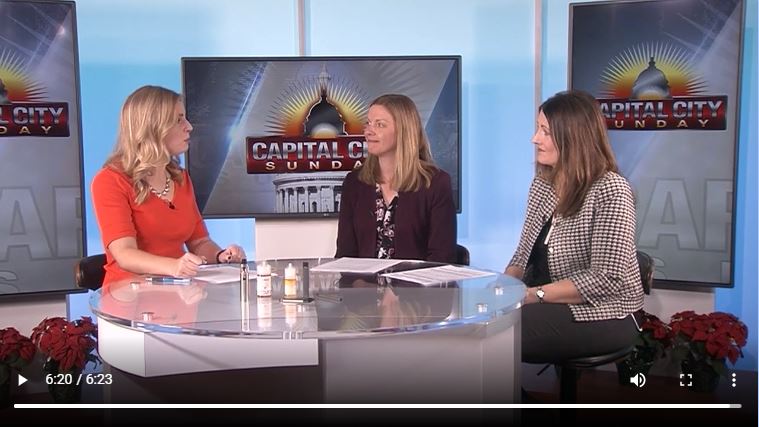 Does Vaping Lead to Quitting Smoking? 
UW-CTRI Research on Vaping
UW-CTRI is analyzing its second study on smoking and vaping. The first UW-CTRI study on smoking and vaping found no clear evidence that vaping e-cigs reduced smoking or lowered carbon monoxide levels in participants. The second study did find that dual users of e-cigs and regular cigarettes smoked fewer cigarettes per day, but were taking in the same amount of nicotine. UW is also conducting a study on the acute and long-term effects of vaping.
There is still much about vaping we don't know, including the interaction between smoking and COVID-19. UW-CTRI has called for more research.
Regulation
On May 5, 2016, the FDA asserted authority to regulate all tobacco products, including vaping devices. On August 8, 2016, those regulations took effect.
The FDA continues to examine vaping products and enforce laws and regulations.
To view a list of vaping regulations by state, click here.
Taxes on Vaping
Wisconsin recently joined other states in taxing vaping products.
Other Fact Sheets on E-cigs
Citations
1) WHO 2014 Report on E-Cigarettes. Conference of the Parties to the WHO Framework Convention on Tobacco Control, Sixth session, Moscow, Russian Federation, 13–18 October 2014.
2) National Health Interview Survey, 2015 data