Welcome to the site dedicated to helping providers with behavioral health patients to treat tobacco use. Here, you'll find everything you'll need to help your behavioral patients quit smoking, chewing, or vaping tobacco. It's all part of the Wisconsin Nicotine Treatment Integration Project (WiNTiP).

A meta-analysis in the journal Addiction found people with mental illness are motivated to quit smoking. In fact, more than half of people with behavioral-health diagnoses contemplated quitting within the last six months. (Siru et al, Addiction, May 2009)
More behavioral health patients will die from tobacco use than from their behavioral health issues–and they'll die from tobacco sooner. It's time to take action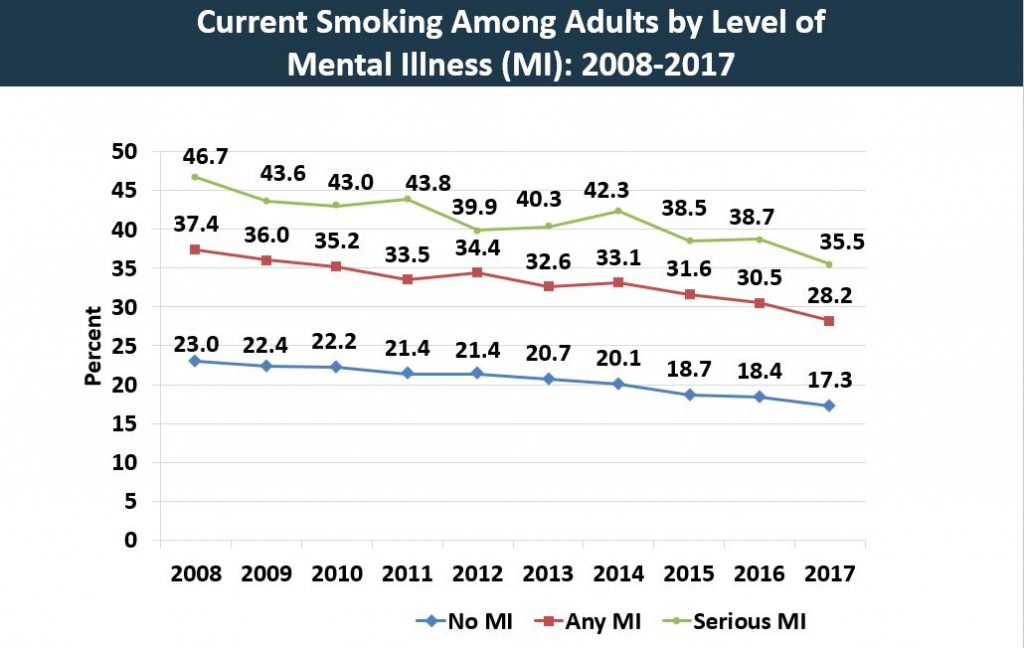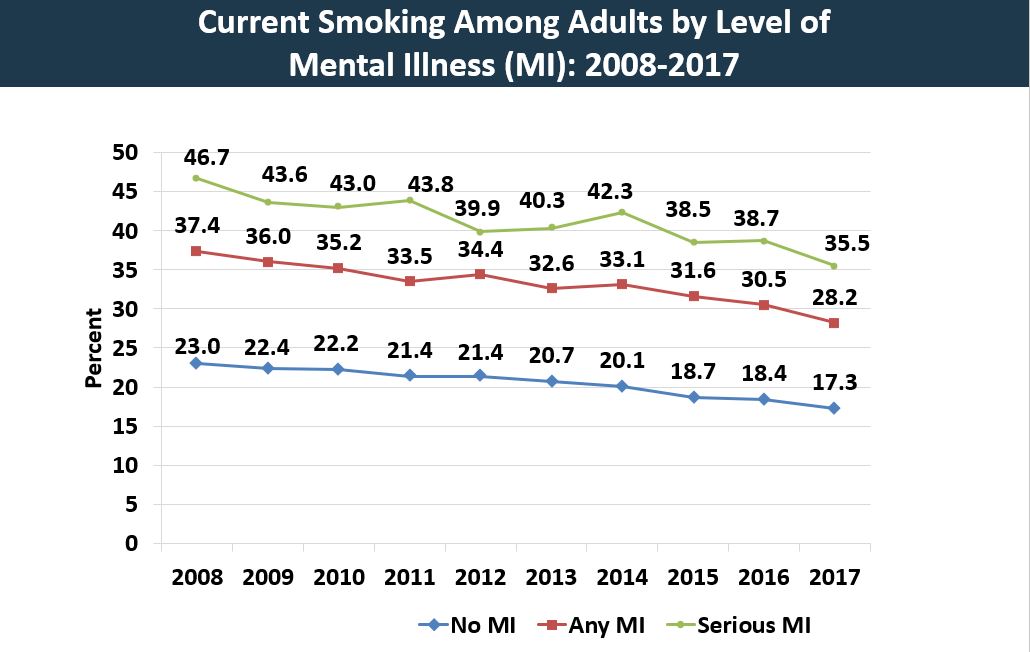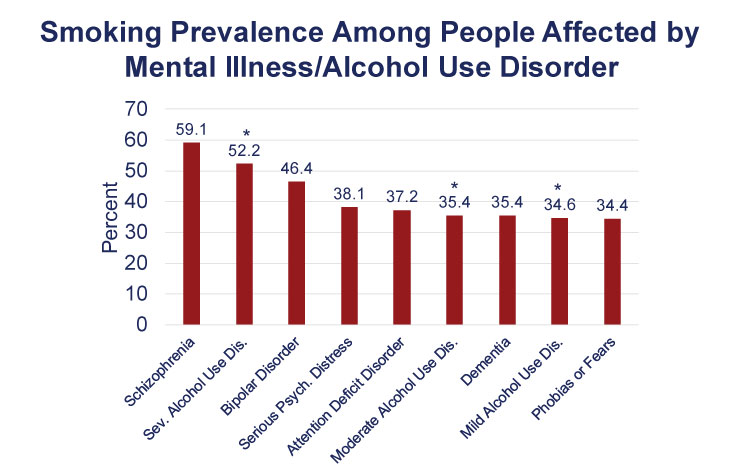 Sources: McClave et al., AJPH, 2010 and *Weinberger, et. al., ACER, 2018.
"I challenge all deliveries of care: CSPs, residential, private psychotherapy, and those programs who treat the most vulnerable, who may want to focus on other issues, to think about how they can address tobacco and to adopt a zero-tolerance policy."

 

~William Fry, Director, Columbia St. Mary's Behavioral Health
What's YOUR opinion? Click here to share
Explore A TIME TO LEAD – Second Edition, the most compelling case for integrating tobacco treatment in our behavioral health programs, presented by some of America's leading tobacco addiction and mental health experts.
The WiNTiP Decade: What the Wisconsin Nicotine Treatment Integration Project (WiNTiP) has accomplished in its first 10 years, and what challenges remain to help behavioral health patients quit smoking, chewing, and vaping.