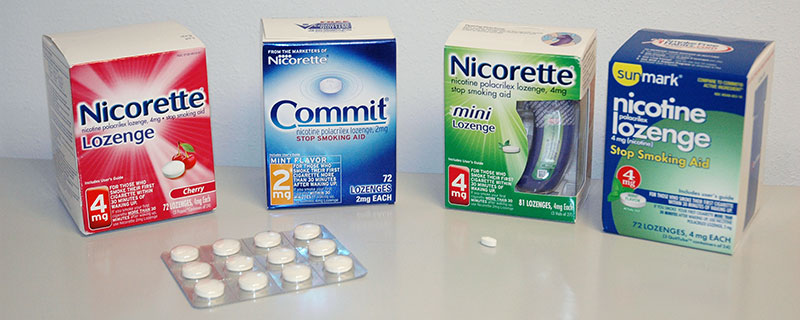 This medication is available over the counter.
What are Nicotine Lozenges?
Lozenges are quit aids that dissolve in the mouth. They give nicotine to the body through the lining of the mouth.
How to Get Started
Talk with your doctor before using lozenges, especially if you are pregnant or breastfeeding, or have heart issues or a stomach ulcer.
You can get lozenges over-the-counter.
Many health plans cover the cost.
Dose and Schedule
Nicotine lozenges come in two doses: 2 mg & 4 mg.
If you smoke your first cigarette within 30 minutes of wake-up >> start with 4 mg.
If you smoke your first cigarette more than 30 of wake-up >> start with 2 mg.
Use them on a schedule, not just when you have a craving. Here is an example:

In weeks 1-6 >> every 1-2 hours
In weeks 7-9 >> every 2-4 hours
In weeks 10-12 >> every 4-8 hours
Tips for Use
Do not eat or drink for 15 minutes before using a lozenge, or while it is in your mouth.
Put one lozenge in your mouth and let it dissolve slowly.

Move it from side to side.
Make it last 20-30 minutes.
Your mouth may tingle or feel warm.

Do not use chew or swallow the lozenge.
Do not use more than 5 lozenges in 6 hours, or more than 20 lozenges per day.
Side Effects
When you use lozenges, you may have:
Hard time sleeping
Nausea
Hiccups
Cough
Heartburn
Headache
Gas
You CAN Afford to Quit