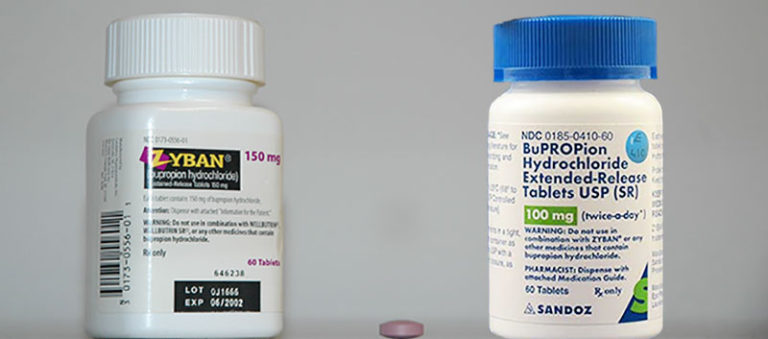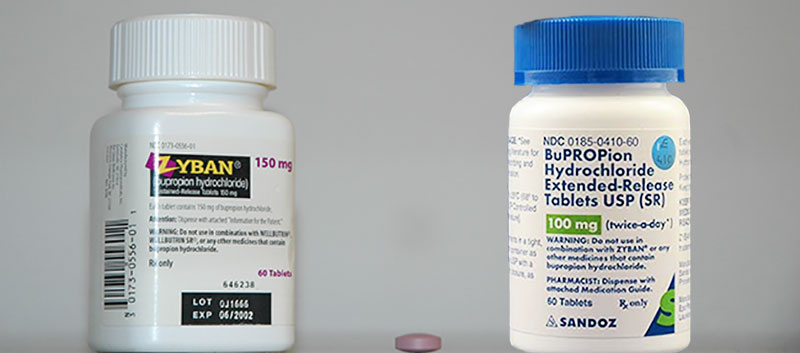 What is Bupropion?
Bupropion is a prescription drug and quit smoking aid with the name brands Zyban and Wellbutrin. It:
Does not have nicotine
Can reduce withdrawal symptoms, like anger, low mood, anxiety, and cravings
Is covered by health costs
How to Get Started
Talk with your doctor before using bupropion especially if any of these apply to you:
Pregnant or breastfeeding
Taking anything with bupropion or MAO inhibitors
Drinking a lot of alcohol or stopped drinking abruptly
Have a history of:

Seizure disorder or epilepsy
An eating disorder, like anorexia
Heart issues or high blood pressure
Dose and Schedule
Bupropion comes in 150 mg pills. Most doctors prescribe it for 7-12 weeks.
Start taking it 1-2 weeks before your quit date.
Take one pill each morning for 3 days.
After 3 days, take pill in the morning and one in the evening (at least 8 hours apart).
If you miss a dose, just skip it and continue with your regular dose schedule. Do not double dose.
Tips for Use
Do not chew, cut, or crush pills.
You may take the pill with or without food.
You can use bupropion and nicotine gum or patches at the same time, but this may make your blood pressure go up.
Be careful driving until you know how bupropion affects you.
If bupropion makes it hard for you to sleep, do not take it close to bedtime.
If you relapse, keep taking bupropion and get right back to quitting.
Side Effects
Common side effects include:
Stuffy nose
Dry mouth
Dizzy feeling
Anxiety
Nausea
Constipation
Joint aches
Trouble sleeping
Stop taking bupropion and call your doctor right away if you feel more agitated or depressed, or have suicidal thoughts during or after use.
You CAN Afford to Quit