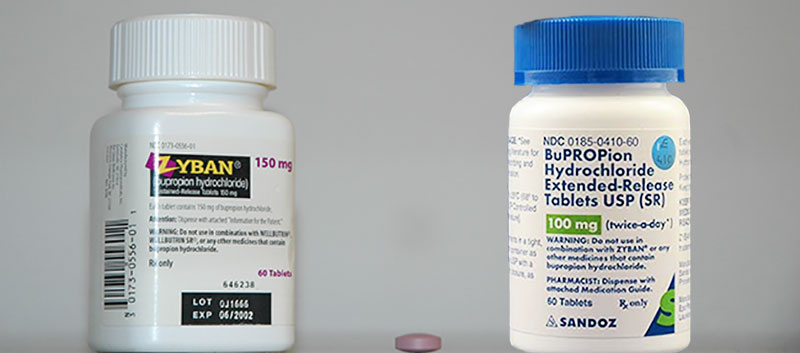 Bupropion SR is a prescription pill marketed under the brand name Zyban. It is also available generically. It is designed to help reduce cravings for nicotine. It can also relieve symptoms of depression for some patients. This is not for use if you have a history of seizures or eating disorders or are currently using a monoamine oxidase (MAO) inhibitor or any other form of Bupropion (such as Zyban or Wellbutrin) 7-14 days prior to your quit date. Treatment is recommended for seven to 12 weeks.
The FDA has removed the boxed warning regarding serious neuropsychiatric events from two stop-smoking medicines, varenicline (Chantix) and bupropion (Zyban). Based on a review of a large clinical trial, FDA has determined the risk of serious side effects on mood, behavior, or thinking is lower than previously suspected.
See Your Doctor
There's no magic medication to cure addiction to nicotine. However, these medications can increase your chances of quitting two- or three-fold. It's important to discuss any medication with your doctor to be sure you're using it safely, at the correct dosage and for the appropriate duration.
You CAN Afford to Quit