UW-CTRI has achieved full participation for the Withdraw from Tobacco Study. The researchers seek to better understand withdrawal from tobacco so that healthcare providers can better help people quit smoking.
The study, led by UW-CTRI Associate Director Dr. Tim Baker  and Dr. Jesse Kaye, recruited more than 200 people who have attempted to quit smoking without medication for the first week. All participants then get eight weeks of combination nicotine-replacement medication (nicotine patch and mini lozenge).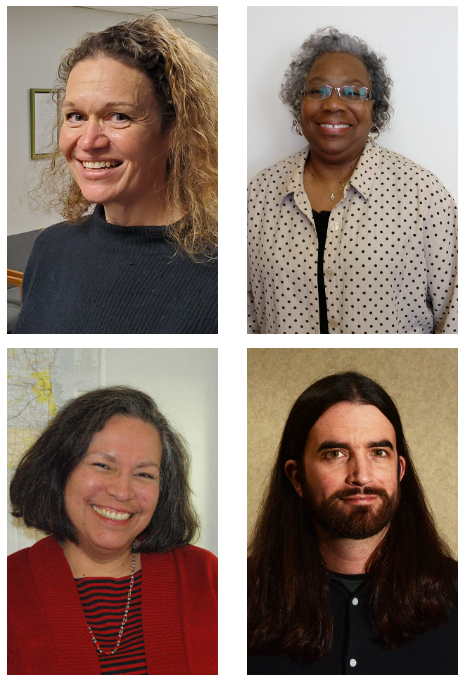 "I had several participants express that they did not think that they could have quit without joining our program," said Health Counselor TJay Christenson. "They would mention how happy they were when they saw our ad on Facebook or TV and discovered that they were able to get some support and free medication to help them reach their goal of being smoke-free."
Kaye said the study team asked participants about their experiences. "One theme that stands out most consistently above all is participants' positive regard and appreciation of the top-notch support provided by our study health counselors. Speaks volumes to the quality care that our staff provide."
That care was provided by Christenson and fellow Health Counselor Sally Steward-Townsend in Milwaukee, along with Chris Ripley, Justeena Jojo, and Taylor Pinkerton in Madison. Kathleen Cantu, Tess Kuba, and Renae Borkowski were health counselors who also completed tasks behind the scenes.
"Senior Clinical Research Manager Holly Prince and Clinical Research Manager Meg Feyen provided superb leadership to ensure this study ran smoothly," Kaye said. "It was truly a team effort with many UW-CTRI staff playing key roles 'behind the scenes' to ensure the study was conducted safely and successfully during the pandemic."
Ripley said participants really appreciated the support. That, in turn, improves accountability.
"I was happy to be able to help out in such a small way," said Cantu, "and have always enjoyed working with Chris and the other counselors."
"I was really impressed with how hard everyone in this study worked to reach their goals," Christenson said, "and those that weren't able to quit completely were able to develop a good skill set to use for a future quit attempt."
"When we were designing this study, we weren't sure if we were going to be asking too much of participants," said Kaye. "To try to quit without any meds for the first week is really hard and a big ask of participants." Kaye said they asked for that to help better understand how participants experience unmedicated tobacco withdrawal.
It definitely changed the conversation during the first two sessions for this study versus other studies, Christenson said. "We had to game plan for how to deal with cravings without the use of medications. I really was impressed with how the participants handled this first week with no medications."
"Cold turkey has been very hard, as we know it's the hardest way to quit," Ripley said. "We discussed how we did that to collect information about what people go through when they quit and participants seemed OK with that, which surprised me. It was tough, as a health counselor."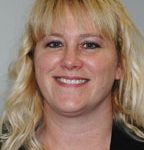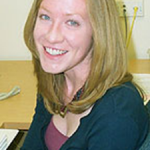 "Really couldn't believe how many were able to quit completely that first week," Christenson said. "Of those who were not able to quit completely, many were able to cut back considerably. I was also surprised by the number of participants who reported that the first week without meds wasn't as bad as they were anticipating. It truly is a sign of how committed these participants were to making this positive change for their health."
All the while, the researchers asked participants to complete smartphone surveys multiple times per day for a month while trying to quit. "The entire study team was terrific," Kaye said. "Everyone's contributions—from building the database, to delivering quality care, to quality-assurance oversight—made this research possible."
Christenson said he was impressed by the completion rate not only for the daily surveys, but the scheduled calls and in person visits as well. "It really seemed as though, once someone was in the study, they were willing to put in the work to quit smoking. I remember going one stretch of several weeks where no one on my schedule missed their call/visit, which isn't very common in this line of work."
Researchers asked participants to complete brief surveys on their smartphones three to six times a day for almost a month. "Of the participants who stuck with the study," Kaye said, "they completed about 90 percent of their smartphone surveys on average. That's real dedication to the study!"
Christenson agreed. "I even had some people who were disappointed when I told them it would be their last day for the daily surveys!"
This study will continue to collect data and follow up with participants through the fall – then UW-CTRI scientists will begin to analyze this unique dataset.
"I've had many positive interactions," Ripley said, adding those who were able to quit were really excited about that, and that's rewarding.
"Just the other day, I had someone report to me that this was the first time in 50 years that they had been able to go consecutive days without smoking," Christenson said. "They specifically said that there was no way they could have done this without the coaching and medications. You could see it in their face and hear it in their voice how proud they were for finally being able to make this change. It was truly a neat moment to have with someone who has been working so hard at making this change."