Do you smoke cigarettes? Are you at least 21 years old? If so, you are invited to participate in a research study to test a medication to quit smoking.
Participants receive up to $280 for their time, effort, and contributions to science. They also receive free quit-smoking medication. If you participate, our staff will guide you through the process.
Or call 866-363-2447.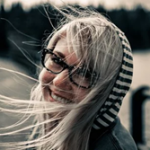 This study is conducted by the University of Wisconsin Center for Tobacco Research and Intervention, part of the medical school. The goal is to better understand tobacco withdrawal so that we can better help people quit tobacco use. We offer two study locations, one in Milwaukee and another in Madison.
UW-CTRI Research Director Dr. Tim Baker is the principal investigator, and the study is coordinated by UW-CTRI Assistant Scientist Dr. Jesse Kaye. The study will recruit 200 people to quit without medication for the first week. All participants then get eight weeks of combination nicotine-replacement medication (nicotine patch and mini lozenge).