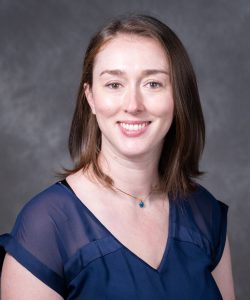 Dr. Adrienne Johnson has been promoted to Assistant Professor (Tenure Track) in the Department of Medicine, General Internal Medicine, UW-CTRI.
"Approximately 80 percent of my time will be conducting research," Johnson said, "10 percent doing clinical work (beginning July 1), and 10 percent teaching/service activities (this will include me directing the 4th year Medical School 2 week elective on smoking cessation in clinical practice). I co-directed this with UW-CTRI Director of Veterans Research Dr. Jess Cook this year, but will be the primary (and sole) director moving forward."
She'll continue to do the research she has been leading and collaborate on center grants, while growing her own line of research.
"I am so thankful for the support of everyone at UW-CTRI to get to this point in my career," Johnson said. "I am especially thankful to Dr. Megan Piper, who remains my primary mentor on my K23, and is a wonderful role model of professional and personal success, and to Dr. Michael Fiore, who spearheaded my promotion with the UW School of Medicine and Public Health and the Department of Medicine and has been extremely supportive of my career thus far."