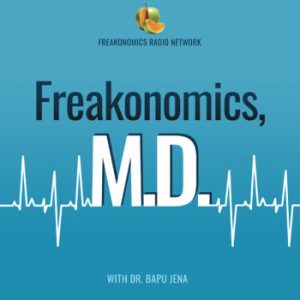 UW-CTRI Research Director Dr. Megan Piper is featured in the latest episode of the podcast Freakonomics, M.D. The episode is called "Should We Pay People to Be Healthier?"
At the request of Dr. Tim Baker, Piper discussed research in the field by Baker, Michael Fiore and others. The podcast's website garners 11,000 unique visitors per day and 4.2 million per year.
Dr. Anupam Jena interviewed Piper. He is the Ruth L. Newhouse Associate Professor of Health Care Policy, Harvard Medical School and an Associate Professor of Medicine and Assistant Physician in the Department of Medicine at Massachusetts General Hospital.