(Above, from left) UW-CTRI Director Dr. Michael Fiore and Outreach Specialists Allison Gorrilla and Amy Skora discuss how to help patients quit tobacco use during the Days of Learning event October 7 at Country Springs Hotel in Waukesha.
UW-CTRI researchers and outreach staff shared the latest news, evidence, and best practices on how to help patients quit tobacco use at three regional Days of Learning and Networking across the state. Health-care providers met in Eau Claire (The Florian Gardens), Neenah (Best Western Bridgewood), and Waukesha (Country Springs Hotel) to hear from UW-CTRI experts on topics such as:
The latest tobacco treatment evidence.
E-cigarettes and other products.
Motivational techniques for reluctant smokers.
Services from the Wisconsin Tobacco Quit Line.
UW-CTRI speakers at the events included:
Keynote Speaker Michael Fiore, MD, MPH, MBA, UW-CTRI Director
Holly Prince, MA, Senior Research Specialist
Bruce Christiansen, PhD, Senior Scientist
Megan Piper, PhD, Associate Research Director
Kate Kobinsky, MPH, CHES, Wisconsin Tobacco Quit Line Coordinator
Slides from the events are available here: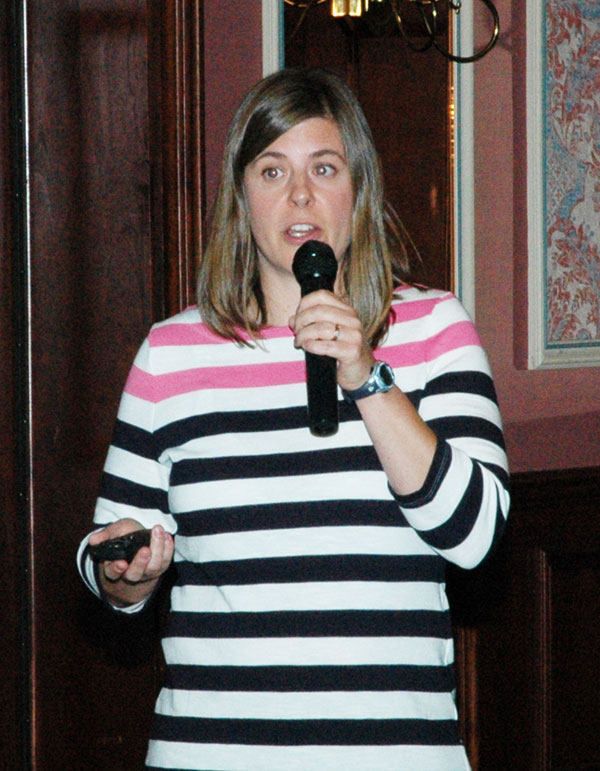 Wisconsin Tobacco Quit Line Coordinator Kate Kobinsky discusses services available 24/7 to help callers quit tobacco use. Nine percent of recent callers said they use electronic cigarettes.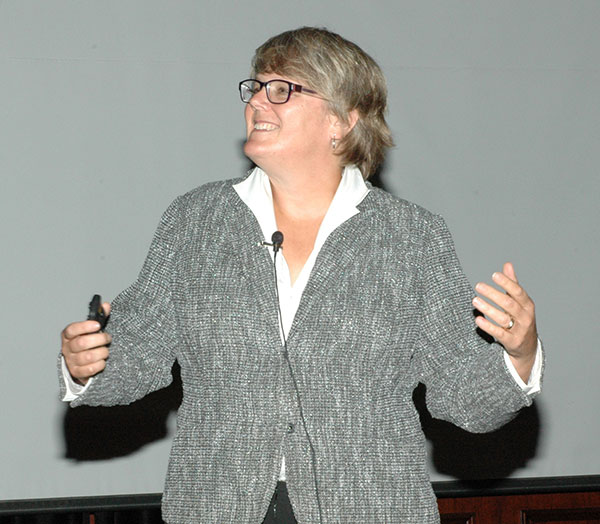 UW-CTRI Senior Research Specialist Holly Prince discusses motivational interviewing during the Days of Learning.
The events were also an opportunity for guests to ask questions, share ideas, and hear more about what UW-CTRI has to offer. UW-CTRI Regional Outreach Specialists Kris Hayden, Roger Dier, and Allison Gorrilla hosted the events, while Sandy Keller provided administrative support. In total, approximately 200 health professionals attended the Days of Learning series of events.
UW-CTRI Outreach Director Rob Adsit managed the series, which was funded by a grant from the UW Institute for Clinical & Translational Research (UW ICTR). UW-CTRI also appreciates ongoing support from the state department of health.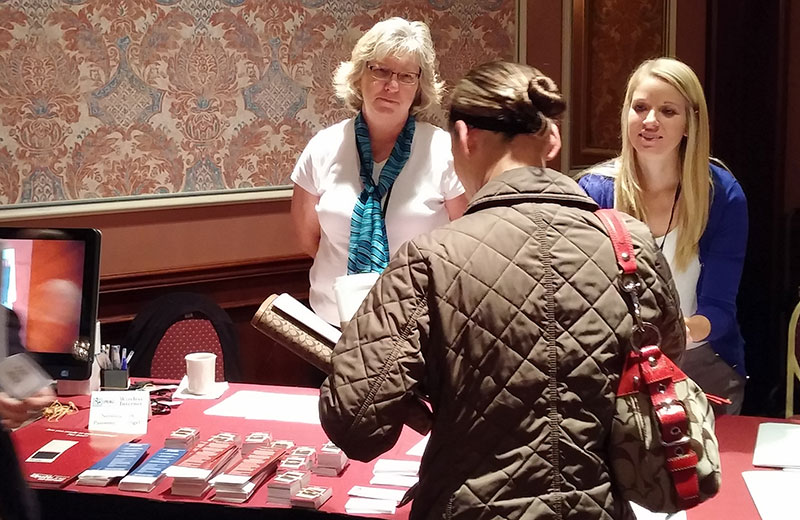 UW-CTRI Outreach team members Sandy Keller (left, with the scarf) and Amy Skora (right) staff the booth at the Days of Learning.