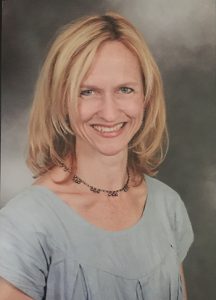 Kay Lera is the Research Administrative Assistant providing overall administrative support to UW-CTRI Director Dr. Michael Fiore, UW-CTRI Director of Research Administration Amy Conlon, and Associate Directors of Research Dr. Megan Piper and Dr. Danielle McCarthy. Lera will also coordinate UW-CTRI meetings and events.
Lera previously taught elementary students in Verona for nine years and in Virginia for 11. She also worked as a tech expert for schools and for Apple. She was an Adjunct Education Professor at James Madison University in Harrisonburg, Virginia. The New York state native earned her education degree from Eastern Mennonite University and her master's degree in education from James Madison University.
She owns two businesses, Lera-Wellness & Care LLC and Rest Easy Pet Sitting.