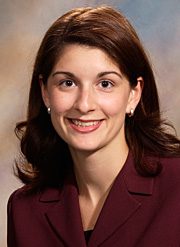 Dr. Lisa Sullivan Vedder (left), a clinician at various Advocate Aurora clinics, including Aurora St. Luke's—the pilot location for the BREATHE 2 Study, is excited the study has begun enrolling patients.
"Based on the fact I don't have anyone coming to me with major problems, I'd say it's going pretty well!" she said with a laugh. "I've heard no concerns. In fact, at (Aurora) Sinai, I've had staff and patients asking, 'when is that study coming?'"
More Aurora clinics are slated to begin the study soon and throughout the first quarter of the year.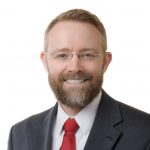 "The clinics that had this before with BREATHE 1 will probably say, 'why did this ever go away?'" quipped Dr. Jake Bidwell (right), a family physician at Aurora St. Luke's Family Practice Center, the Designated Institutional Official and VP of Academic Affairs, as well as the President of the Aurora University of Wisconsin Medical Group.
That's because BREATHE 2 makes it so easy. When a clinic team member from a participating BREATHE 2 clinic interacts with a patient who smokes, they share information about the study. If the patient doesn't opt out, a BREATHE 2 Care Manager like Kate Hudson follows up and takes it from there.
Because the care manager works for Aurora, they're able to reach out to any patient who uses tobacco who hasn't opted out. The hope is this will extend the reach of the study to help more people break free of tobacco addiction. And, it does so in a way that is minimally invasive to Aurora's clinic workflow.
"We'll probably spend more time telling people why it went away and why it's back than trying to convince them it's a good idea," Bidwell said.
"Based on my previous experience with BREATHE 1, BREATHE 2 is a little different, but people were actually sad when the (BREATHE 1 study team) left because they didn't have that natural, 'here just go down the hall and talk to this person,'" Vedder said. "It was very well received. Any time we can take some of the things that are most important but take time—that counseling, that in-depth review of approaches to smoking cessation—and address them using a team-based approach, I see no problem whatsoever."
Vedder and Bidwell have been champions for BREATHE 2, and are two key partners who have made the study work.
"We can't thank them enough for their expertise, their support, and their willingness to talk to colleagues about why this study is important and why it will work," said UW-CTRI Director Dr. Michael Fiore. "They understand this is seamlessly integrated into Aurora EHR and workflow, and that smoking remains the leading cause of preventable disease and death in the nation, in particular in the most vulnerable communities."
They are two champions for helping patients to quit smoking, and for including patients from communities of color in research studies. But they said they're also protective of those patients because often research groups want to work with large hospital systems serving communities of color but aren't clear about how it will help the patients participating.
"This one, however, is the opposite of all of that," Bidwell said. "This particular partnership with BREATHE 2 is a model for how most other research projects should be done between institutions."
"The support, the medications, the whole thing is much more practical than a lot of studies," Vedder said. "BREATHE 2 is just very big and complicated, with many moving parts from an approval, compliance, and legal perspective."
"But that's for us to work through," Bidwell said.
"I agree the heart of the study is great, we really love it, we want it to roll," Vedder said. "I enjoy partnering with this one."
They are eager to see BREATHE 2 expand to other clinics, and to see the final results shared with Aurora staff and patients when all is ready.