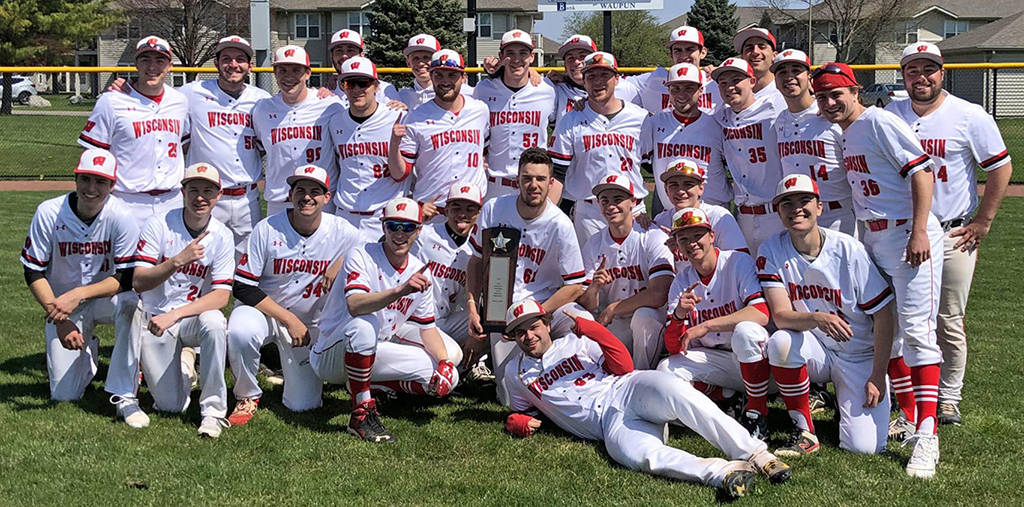 Recent UW-CTRI Tech Support Student Jarrett Benson had an eventful start to his summer—pitching for the University of Wisconsin Baseball Team in the College World Series.
Benson and his fellow Badgers in May won the National Club Baseball Association Division II Northern Plains Regional Championship at Gus Thompson Field in Waupun, Wisconsin.
That earned them the right to compete in the college World Series last month in Kansas.
There, the Badgers defeated Georgia Southern 7-2 in the first round of the Series before succumbing to the eventual DII World Series Champion Pitt State 11-0 in the second round at Jaycee Ballpark in Pittsburgh, Kansas. The tournament was double elimination, so they could have still gotten to the championship game by beating Air Force twice. They won the first game 8-0, but then lost the second game 5-3.
The Badgers took third place, the best national finish in program history. Benson graduated from UW this spring.