UW-CTRI regional outreach specialists and staff from the Wisconsin Nicotine Treatment Integration Project (WiNTiP) are partnering with tobacco prevention and control coalitions throughout Wisconsin to train behavioral health providers on how to help their patients quit tobacco use.
It's crucial because behavioral health patients smoke at rates as high as 80-90 percent. Research shows they are more likely to die from their smoking than their other behavioral health issues. However, those who quit smoking and other substances at the same time are 25 percent more likely to stay clean.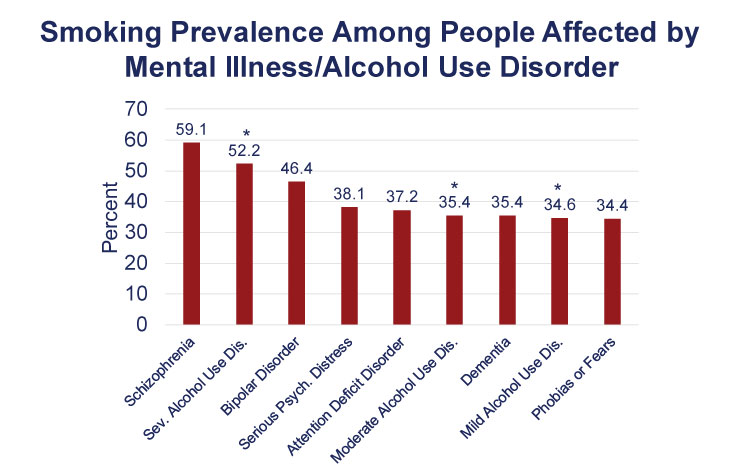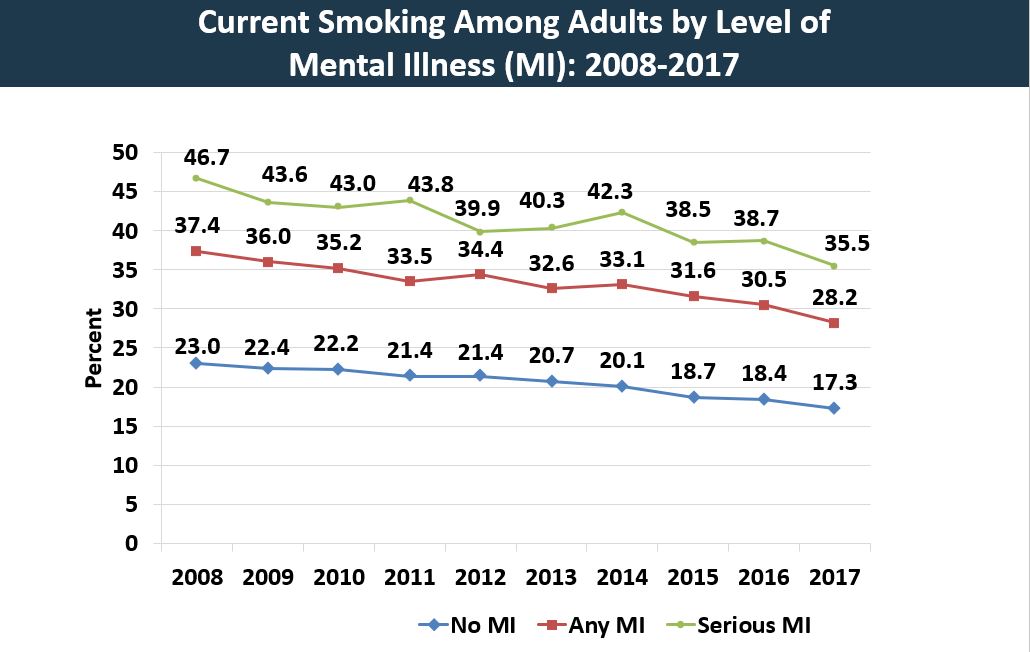 Tobacco prevention and control coalitions throughout the state are working in communities to educate the public about the importance of addressing tobacco use in behavioral health settings, while UW-CTRI regional outreach specialists are assisting the coalitions with content and presenting at community outreach events. Combining forces ensures community partners are learning about the impact of tobacco use among behavioral health populations and what they can do to help their staff quit tobacco.
At a recent event in La Crosse, WiNTiP Coordinator and UW-CTRI Researcher Dr. Bruce Christiansen, Southwestern Wisconsin Regional Outreach Specialist (ROS) Amy Skora and Northwestern Wisconsin ROS Alex Peeters presented to behavioral health professionals at the Coulee Recovery Center in La Crosse. Christiansen discussed the Bucket Approach, which offers a tobacco-cessation plan for people with behavioral health issues that is tailored to their readiness to quit.
WKBT Channel 8 interviewed Christiansen and filmed part of the presentation. Judi Zabel, coalition coordinator for the 7 C's Health Initiative (named for the seven counties it serves—Buffalo, Crawford, Jackson, La Crosse, Monroe, Trempealeau, and Vernon) coordinated the event. 7 C's Health Initiative is one of several coalitions funded by the state Tobacco Prevention and Control Program.
In addition to covering smoking cessation, the group discussed vaping.
Meanwhile, ROS Allison Gorrilla is partnering with Sue Marten, coordinator of the Tobacco-Free Suburban Milwaukee and Ozaukee Counties coalition, to hold an event for behavioral health providers on January 14, 2019. Christiansen will speak to the group, as will Christine Ullstrup of Meta House, a residential recovery facility in Milwaukee that has worked with WiNTiP to help its residents and staff quit smoking.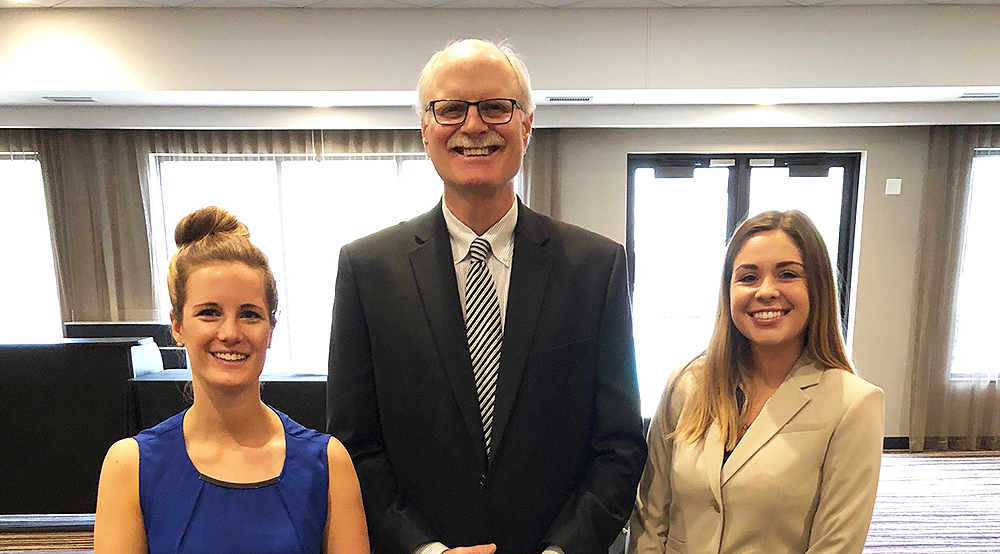 ROS Alex Peeters partnered with Jenna Otterholt, public health educator/tobacco control coordinator of the Tobacco Free Coalition of Central Wisconsin, at the Seal-A-Smile Conference May 11 in Marshfield. They presented to approximately 60 dental professionals about tobacco addiction and referral resources to help people of various ages quit smoking. Since then, they've coordinated a half dozen trainings on addressing tobacco use within behavioral health settings.
"It has been a great partnership," Peeters said. "Working with the Tobacco Free Coalition of Central Wisconsin to educate their community about tobacco use within the behavioral health population has been very productive."
"We're grateful to the Department of Health Services for funding the work of UW-CTRI Outreach, WiNTiP, and the coalitions," Christiansen said. "We hope to continue this partnership throughout 2019." Part of that work includes building an online training for providers serving patients with serious mental illness. Those with schizophrenia and bipolar disorder smoke at particularly high rates.
To have a UW-CTRI ROS provide a free training or technical assistance to help your health-care system treat tobacco addiction, click here.