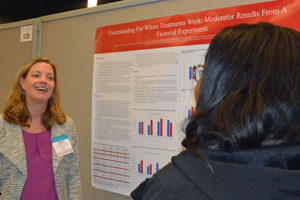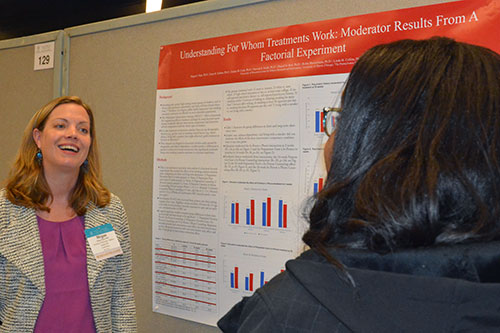 Two researchers at UW-CTRI, part of the UW Department of Medicine (DOM), have been promoted effective July 1. UW-CTRI Associate Director of Research Dr. Megan Piper has been promoted to Associate Professor of Medicine with tenure. UW-CTRI Researcher Dr. Stevens Smith has been promoted to Professor of Medicine (CHS).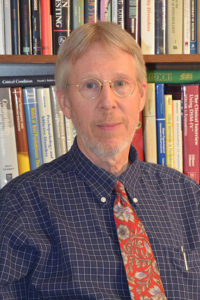 "These promotions of Drs. Piper and Smith reflect the hard work and rigor of their research over the course of their careers," said Dr. Richard Page (left), Chair of the UW Department of Medicine. "We're proud of their achievements in advancing our understanding tobacco dependence and how to help smokers quit. I hope you'll join me in congratulating them."
Piper, who has published 83 peer-reviewed journal articles at a blistering pace, was the most-cited DOM researcher on ResearchGate in April. She said her achievements reflect a team effort at the Center.
"Tenure is decided based on the scientific impact of one's work," she said. "While my name might be on a paper, it is very important to understand that the science I publish, and the impact that science has on the scientific and public health communities, is not solely the result of my work. It is the result of the outstanding team here at UW-CTRI. It is our collaborative effort that led to my tenure – so I thank each and every one of my colleagues."
Smith has published 96 peer-reviewed journal articles over the course of his distinguished career, including innovative research with tribal communities. He also credited the support of his colleagues for his success. "I am very grateful to Mike (Fiore) and Tim (Baker) for their consistent and longstanding support and mentoring since 1992," Smith said. "I feel very privileged to work at UW-CTRI and to be a faculty member in the Department of Medicine. My promotion to Professor would not have been possible without the opportunities and support afforded me at UW-CTRI along with having great colleagues."