A new grant from the Wisconsin Institute for Clinical and Translational Research (UW-ICTR) will allow the Wisconsin Women's Health Foundation (WWHF) to partner with UW-CTRI to help pregnant women quit, and to stay smoke-free after giving birth. First Breath is a program administered by WWHF to help pregnant women quit smoking. While First Breath is successful helping women quit during pregnancy, it is unable to provide support after a woman delivers. This is very unfortunate because about 85% of women relapse and resume smoking when they return home with their new infant.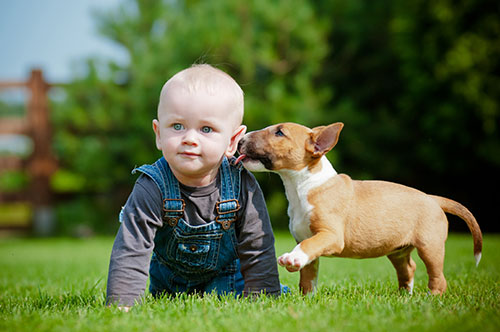 Recently, UW-CTRI partnered with WWHF on a new program, Striving to Quit, to address this gap in First Breath by extending the program to help the new mother stay quit after she returns home with her baby. Striving to Quit was conducted as a rigorous research study. Unknown is whether Striving to Quit will produce similarly positive outcomes when disseminated and implemented in more real-world contexts.
The new grant is designed to address these issues. Specifically, it will:
Evaluate Striving to Quit in more real-world settings.
See if Striving to Quit produces better outcomes than First Breath.
Identify barriers to expanding Striving to Quit throughout Wisconsin, so that they can be overcome and more pregnant women can quit smoking.
WWHF and UW-CTRI will continue their productive partnership for this project. In addition, four key stakeholder groups will be involved throughout the project:
Most importantly, women enrolled in Striving to Quit will serve in focus groups that will provide candid guidance and feedback regarding smoking cessation education materials, challenges to maintaining smoke-free homes, perceptions of the intervention, unmet needs, and barriers to staying quit.
Discussion groups with current First Breath Providers will identify key clinical barriers to dissemination. This will be followed by a statewide survey to all First Breath Providers.
Health Educators who will deliver Striving to Quit will be observed to ensure that the program is delivered as designed. Results of interviews with these Health Educators will be used to develop statewide training materials.
Stakeholders who set state policies and payment structures will form a "Sustainability Planning Committee" because their decisions are key to securing sustained statewide financial support of Striving to Quit.
This project aims to have a substantial impact on the greatest preventable cause of poor birth outcomes in Wisconsin. Researchers expect the findings to inform public policies regarding the need to embrace smoking-cessation programs that begin during pregnancy and extend them into the postnatal period. UW-CTRI Director Dr. Michael Fiore will serve as the Principal Investigator, and Lisette Kahlil of WWHF will serve as the Community Partner Lead.