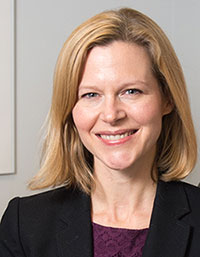 Tobacco use is the leading preventable cause of premature death overall, as well as cancer death, in the US. Although healthcare settings offer great opportunities to provide effective smoking treatment, too few smokers receive such treatment in these settings. This project will work to increase the effectiveness and reach of smoking treatment in primary care.
BREATHE 2 will do this by evaluating two innovative interventions to help primary-care patients quit smoking, including:
A package for smokers initially unwilling to quit.
Two treatment packages for smokers willing to make a quit attempt.
Both the health system reach intervention package and the cessation treatment packages will have been previously optimized using the Multiphase Optimization Strategy (MOST) developed by Dr. Linda Collins to contain especially effective intervention components. Project 3 will evaluate these optimized reach and cessation intervention packages in two 3-arm randomized controlled trials (RCTs).
One RCT will randomize smokers willing to make a quit attempt (N = 600) to:
Optimized Varenicline Treatment.
Optimized Combination Nicotine Replacement Therapy Treatment (C-NRT; nicotine patch + nicotine mini-lozenge).
Standard Care (quitline and physician referral).
The second RCT will randomize smokers initially unwilling to make a quit attempt (N = 900) to three groups. Over a 1-year period, two groups will receive an optimized reach intervention package plus access to one of two optimized cessation treatment packages when they are ready to make an aided quit attempt. These two groups will receive:
Optimized Health System Reach Interventions + Optimized Varenicline Treatment.
Optimized Health System Reach Interventions + Optimized C-NRT Treatment.
The third group will receive Standard Care: letters that encourage smokers to quit using treatments provided by the quitline or their primary care provider.
Proposed primary outcomes include: 1-year abstinence, cost-effectiveness, and likelihood of treatment use (for those initially unwilling to quit). Thus, this project will evaluate optimized care for smokers on its ability to boost cessation treatment reach, effectiveness, and cost-effectiveness via rigorous RCTs conducted in healthcare settings. It will yield a comprehensive chronic care smoking treatment package that is easily implemented in primary care and that markedly increases the reach and effectiveness of smoking treatment so as to reduce cancer-related disease and death.