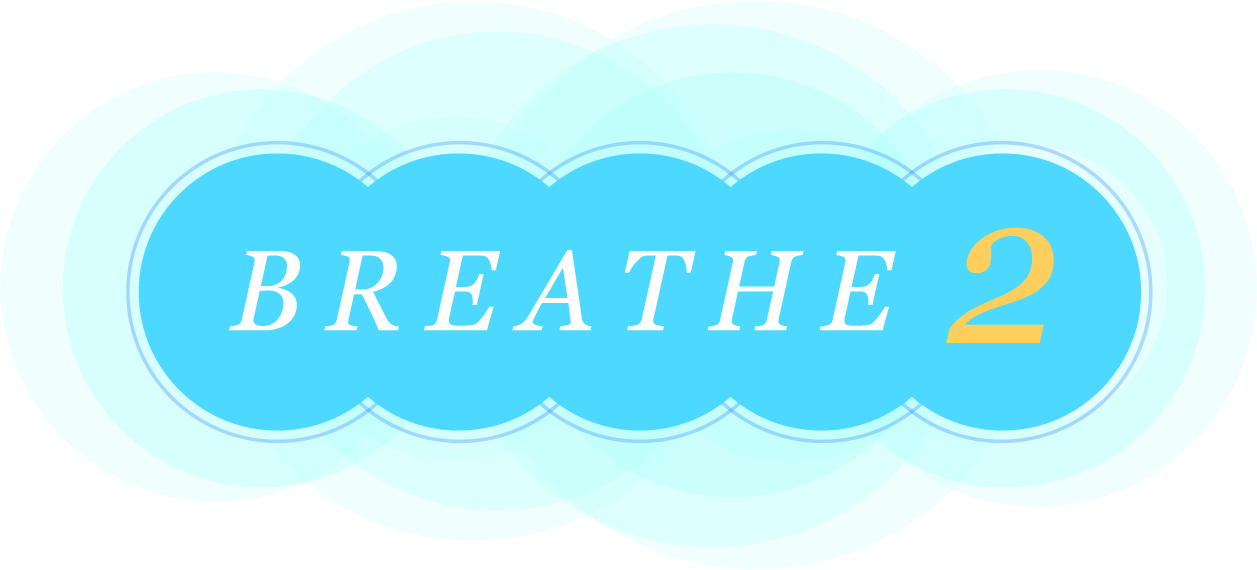 No study can function if it doesn't recruit and keep participants and, for the BREATHE 2 Study, that pivotal role is played by Tobacco Care Managers (TCMs).
BREATHE 2 is a collaboration between UW-CTRI, Advocate Aurora Health, and UW Health. The participating clinics' electronic health record prompts clinic staff to inform all patients who attend a clinic visit or televisit that someone will be calling in the next few days to talk about their smoking. For patients who don't opt out, BREATHE 2 TCMs call patients to share options for free help to change their smoking. That's a bigger challenge than just picking up the phone and placing a call because TCMs don't know what might be happening in the patient's life. The person could be under stress from a new medical diagnosis, a family emergency, career or financial stress.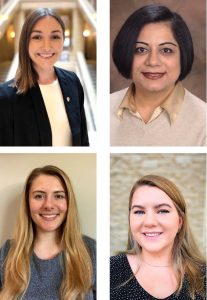 "One person told me (a loved one) was murdered recently," said former TCM Jenna Dwyer. "Some of them are working on quitting smoking, but then experience family trauma or lose people. It happens more often than I expected. It's helpful to have a listening ear."
TCMs approach patients with empathy and care, which can be especially meaningful for patients who may not have that in their lives.
"They are the gatekeeper of the study," said UW-CTRI Senior Clinical Research Manager Holly Prince. "They play a pivotal role, they're the first point of contact with patients with the study, and it takes a lot of work and effort, sometimes with long calls to get people into the study."
"It's surprising to me how much people will share," said TCM Kate Hudson. "As long as we're a listening ear, nonjudgmental, and meet them where they are, they open up."
"It requires being sensitive, listening, not applying pressure," said former TCM Lauren Hahn. "We've talked to patients who are suicidal, we handle it sensitively, and we feel good about that."
TCM Anupama Bhalla has occasionally faced an additional challenge. "I am from India, I have an accent, and some people thought based on my accent that it was a sales call. So, to me, that felt like racism." Bhalla said that, once people know she works for UW Health and represents BREATHE 2, it goes smoothly.
Hudson said that, since the beginning of the study, they have refined not only the wording of the call scripts, but also how they deliver the message.
"I always say to my staff that, 'talking about smoking is hard, people know they shouldn't smoke,'" said Clinical Research Manager Meg Feyen. The TCMs approach patients with options rather than admonitions. They let them know that help is available to change their smoking, if and when they want it. Their first, critical step is just connecting with patients and starting the conversation with patients.
"This is a really challenging job," Prince said. "It takes dedication to look at the call list and make targeted calls that can produce follow through. They have to be very strategic. That really takes individual dedication to the project. We're really lucky that we have people on the team who care so much about their role as an individual professional and the team science. They're having to balance being an employee of the health system and a member of this scientific research project."
One advantage TCMs have is that, since they are employees of the health system, they have access to the patient health records. The TCMs now regularly meet together to share experiences, challenges and solutions.
"They support each other and gel really nicely," Feyen said. "That creates a strength to go out and do good work together, to accomplish such a big goal. Their roles are very valuable and pivotal to the success of this project."
"I'm excited to see where it can go and grow," said Dwyer. "We've made improvements."
"Participants are very grateful for us checking in on them," Hudson said. "That is very encouraging."
"One patient told me, 'you're the light at the end of the tunnel,'" Dwyer said. "'I'm glad you can give me these resources, and I don't have to wait around, you can give it to me now.' It's a testament to how we can connect with them. That's rewarding. It's really nice when someone says, 'Thank you.'"