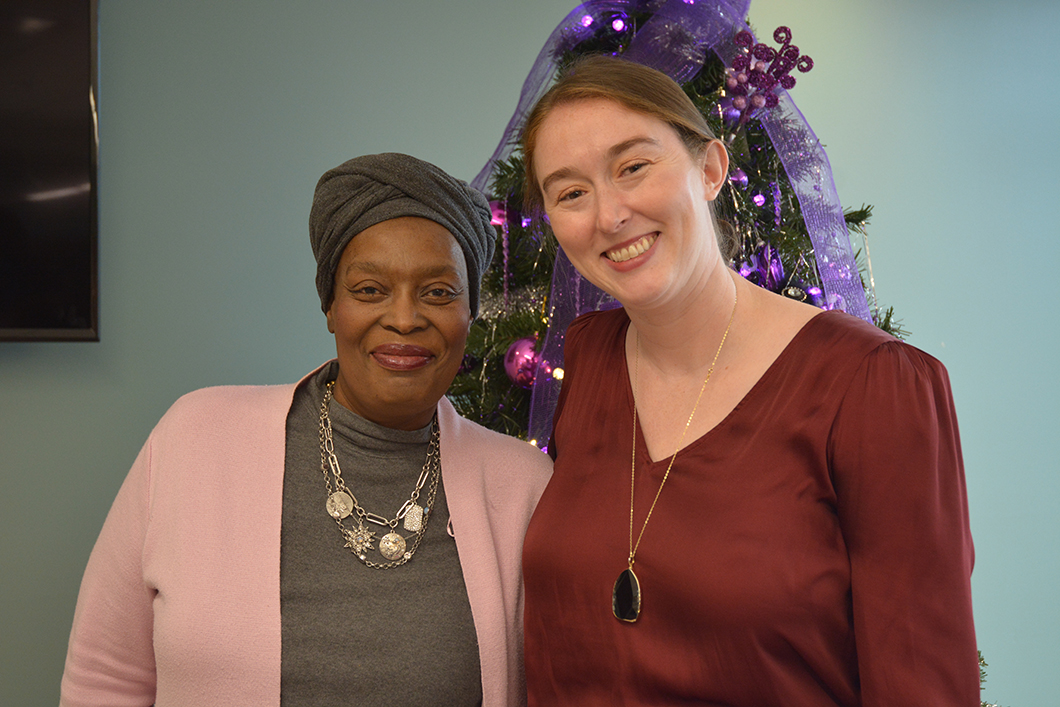 UW-CTRI Researcher Dr. Adrienne Johnson presented research findings at the Quarterly Meeting & Celebration of the Wisconsin African American Tobacco Prevention Network (WAATPN) and Wisconsin Tobacco Prevention & Poverty Network (WTPPN) in December at Victory Manor, a vibrant community center located in the Westlawn Gardens neighborhood on Milwaukee's northwest side.
Johnson presented research she has conducted in partnership with Lorraine Lathen, director of the WAATPN and WTPPN. Johnson said the rationale for this research was because older African Americans are more likely to be targeted by the tobacco industry, less likely to be advised to quit by their clinicians, and less likely to quit than the general population. In addition, older Americans are more likely to suffer dementia, and those risks are elevated further by smoking.
Johnson and Lathen created eight online focus groups of older African Americans, hosted by Lathen. They asked participants about their key health concerns and, while they varied from person to person, they all were maladies that can be brought on or exacerbated by smoking.
When Lathen shared that smoking is a risk factor for dementia, participants said that it was a concern but not their primary or only concern. One participant also said that they generally don't trust ads about quitting smoking because the ads are typically made by white people and they don't know if they can trust them.
"Importantly, participants felt that the ads available were not made for them," Johnson said. "They wanted more information about quit-smoking resources in their community. The motivation to quit and desire for treatment was very encouraging in these groups, and will set the stage for future research and outreach work."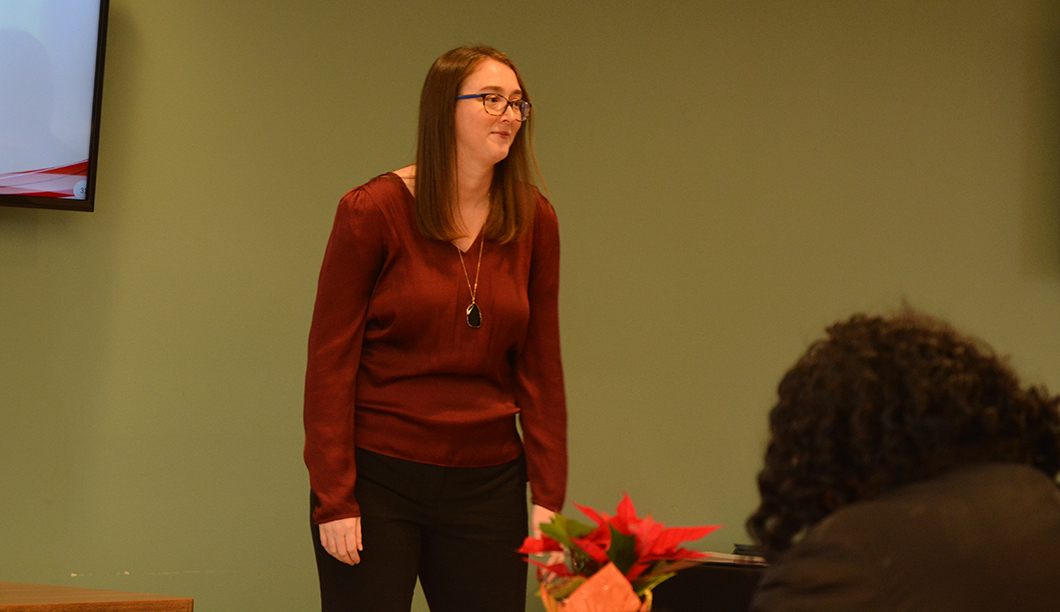 When asked about the pending federal ban on menthol cigarettes, most participants were elated and hopeful it would help them quit smoking. Some felt panicked about it, Johnson said. Two participants said they had already switched to non-menthols and have since smoked more to get the same effect as menthols.
Also during the meeting, WAATPN Coordinator Michael Campbell and WAATPN Communications Director Edgar Mendez provided updates on campaigns and committee work to help people in the community quit tobacco and live happier lives.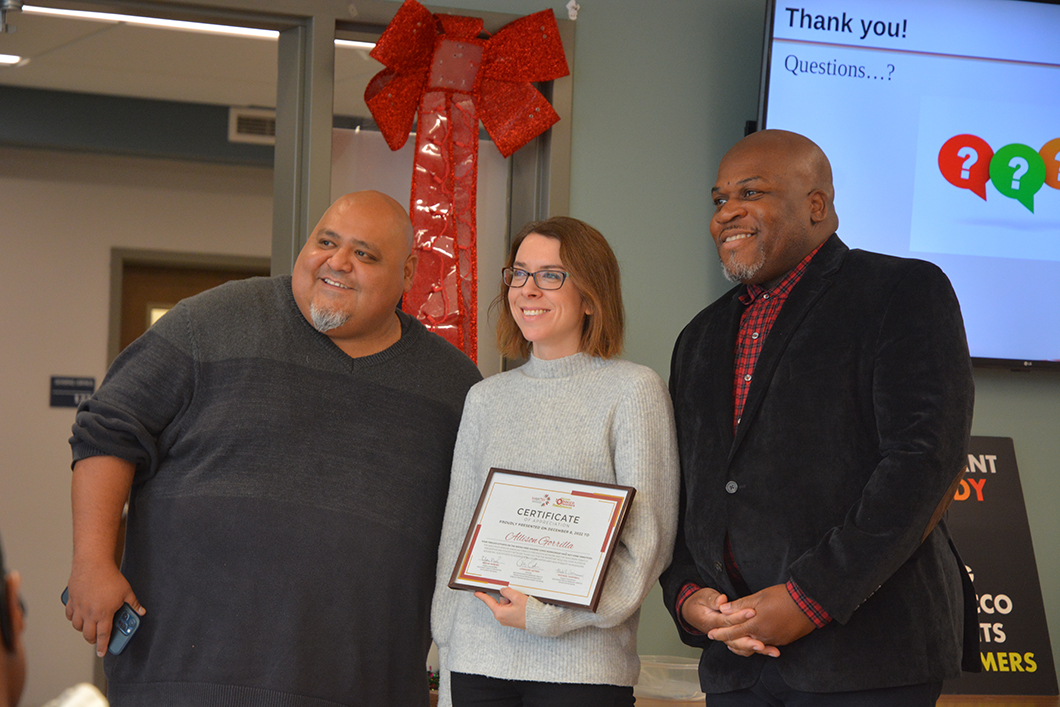 Lathen, Campbell and Mendez presented awards to volunteers and partners, including to UW-CTRI Regional Outreach Specialist Allison Gorrilla, and thanked them for their teamwork.
UW-CTRI Co-Director of Research Dr. Megan Piper, UW-CTRI Project Manager Karen Conner and UW-CTRI Communications Director Chris Hollenback also attended the event and collaborate with the WAATPN and WTPPN.
"We thank Lorraine, Michael, Edgar, and their whole team for welcoming us to the event," said Johnson. "It was an honor to share what we've learned, and we hope our partnership blossoms to help many more people to quit smoking and vaping in the future."