The Great American Smokeout was Thursday, November 17, but the resources are still available for Wisconsin residents to get free help to quit smoking or vaping tobacco from the Wisconsin Tobacco Quit Line!
The Smokeout encourages people who smoke or vape to quit—even if it's just for one day. Research shows that quitting for awhile can help people learn from those experiences and, eventually, lead to quitting for good.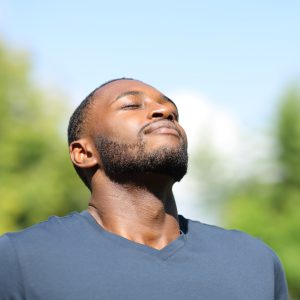 That's important because tobacco use remains the leading cause of disease and death in Wisconsin as well as across the United States—leading to more than 7,000 deaths a year in Wisconsin and more than 470,000 deaths across the nation (or the equivalent of the population of Miami).
"We recognize that quitting smoking can be hard," said Kate Kobinsky, Quit Line Coordinator. "But we care. We listen. We have the latest research findings. We offer tools we know work. It's free, so what do you have to lose?"
Kobinsky said the Quit Line is available 24/7. Here's how to access it:
Calling: Call 800-QUIT-NOW (800-784-8669).
Texting: Text READY to 200-400.
Online: Visit WiQuitLine.org to chat online.
American Indian Program: The Quit Line offers the American Indian Program, featuring free, culturally-tailored help and medications to quit commercial tobacco to those who call 888-7AI-QUIT (888-724-8669).
Teens: Teens who vape can receive free help through the Live Vape Free program by texting "VAPEFREE" to 873373. Grownups who want to support a teen can take part in a free online course from Live Vape Free by visiting dhs.wisconsin.gov/vapefree.
Call 877-777-6534.
The Quit Line is available to any Wisconsin resident age 13 and older with a phone. Adults may also be eligible to receive  a two-week starter kit of medications such as the nicotine patch, lozenge or gum.
These free services are supported by the Wisconsin Department of Health Services.
To learn more about the Quit Line, visit www.WiQuitLine.org.