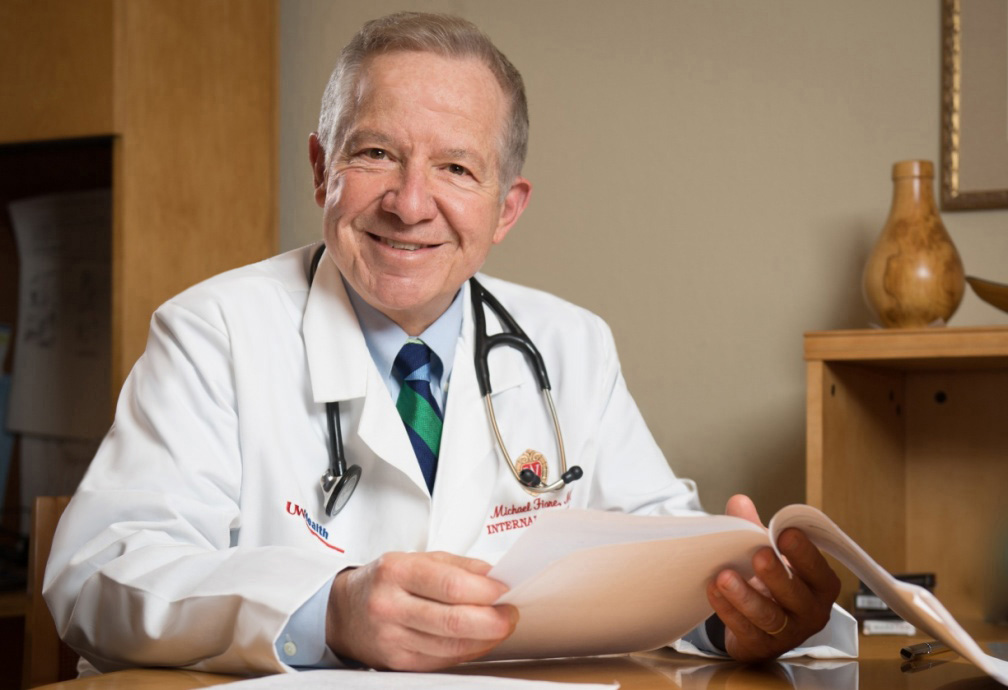 UW-CTRI Director Dr. Michael Fiore has received a seven-year grant worth $6.5 million to help UW-CTRI identify and disseminate effective, innovative ways to help cancer patients quit smoking.
Specifically, UW-CTRI researchers, led by Principal Investigator Fiore, will further evaluate innovative approaches to helping cancer patients who smoke to quit.
This will build on a national initiative led by UW called the Cancer Center Cessation Initiative (C3I). Part of the NCI Cancer Moonshot Initiative, UW-CTRI has partnered with 52 participating cancer centers adopting tools to systematically help more than 76,000 patients in their efforts to quit smoking.


This new R35 grant, the second Fiore has received, will be used to advance knowledge regarding interventions and health system changes that will help more patients living with cancer break free from tobacco dependence. Research studies supported by this prestigious Outstanding Investigator award will help to identify effective interventions that help people with cancer achieve lasting tobacco abstinence, as well as efficient and equitable ways to connect cancer patients with such treatments.
UW-CTRI will work with diverse cancer-care programs throughout the state to assist with implementing evidence-based smoking treatment for patients living with cancer. They'll develop guides to disseminate the best strategies to cancer centers nationwide.
"Smoking is both common among adult patients with cancer and undertreated," Fiore said, "despite strong evidence that quitting smoking markedly improves the health of cancer patients and survivors. Too few patients with cancer who smoke are offered and provided effective smoking treatment by their cancer care teams. We've had some success with C3I in improving this, and we're delighted this new R35 grant will help us disseminate these findings even further."
The R35 award offers opportunities to advance progress toward the goal of making tobacco treatment a pillar of cancer care. Fiore and his research partner of 30 years, UW-CTRI Associate Director Dr. Tim Baker, have articulated this vision and this seven-year grant will greatly advance the realization of this vision.
The new grant builds on UW-CTRI research in recent years that demonstrated how EHR can help more patients quit tobacco use. Four examples include:
Quit Line eReferral: Secure referral to the Wisconsin Tobacco Quit Line via EHR tripled the reach of quit-smoking treatment (versus traditional referral via fax).
SmokefreeTXT eReferral: Secure EHR-based referral to the NCI text-message cessation program proved to be feasible and effective in primary and specialty outpatient care.
Proactive Pharmacist-Centered Smoking Treatment Program for Inpatients: EHR tools and brief training for pharmacists on inpatient services increased treatment reach and reduced racial and gender disparities in treatment rates.
Comprehensive Chronic Care Smoking Treatment System: A healthcare system conducted outreach to all patients who smoke to offer them help to quit. The outreach, which featured tobacco cessation specialists, increased treatment reach from 13 percent to 24 percent, and quit rates from two percent to 10.5 percent.
In addition to Fiore, UW-CTRI Co-Directors of Research Dr. Danielle McCarthy and Baker will lead the science. UW-CTRI Researcher Mark Zehner will manage the project.