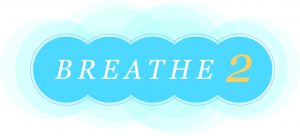 Project 3 of the BREATHE 2 study has begun in participating clinics within the UW Health and Advocate Aurora Health systems.
"We are offering patients who enroll in the study a package of different treatments proven to be effective in our prior center grant," said Dr. Jessica Cook, project leader. Researchers are testing whether this package of treatments, called Comprehensive Chronic Care (CCC), increases the likelihood that participants will use tobacco treatment and ultimately quit.
"One reason we think CCC will increase treatment use is that health counselors reach out to participants every few months to remind them about treatments that can support them in their goals about their smoking."
Cook noted that participants' goals about their smoking often change, so frequent outreach is a way to connect them with treatment that matches their needs. CCC is intended to address the needs of all patients who smoke—from those unwilling to quit, to those ready to quit, to those recovering from an unsuccessful quit attempt.
Researchers will compare CCC with Standard Care (SC), which involves one offer of cessation treatment (eight weeks of nicotine patch plus referral to the Wisconsin Tobacco Quit Line). And, they're staying true to the rules and regulations of each health system, adjusting protocols as needed.
"There are challenges inherent when conducting research within multiple clinics," Cook said. "For instance, while most of our research is done remotely, participants meet with the BREATHE 2 Health Counselors at their clinics to bioverify abstinence from smoking. This requires our health counselors to drive to multiple locations and interact with clinic staff that might not know them well. It also requires a great deal of coordination by Clinical Research Manager Meg Feyen.
"The successful launch of this project is due to the teamwork and talent of dedicated UW-CTRI staff. Meg is outstanding in her role as lead implementer, as are all who work on the database team, regulatory team, training/supervision, protocol development, quality assurance, medication/supplies, finance, coaching fidelity, adherence, and IT and administration teams."
Cook said the data will be useful, in part because they will indicate whether CCC increases treatment use and abstinence in real-world health care systems, including with a broad range of patients who are racially and economically diverse.