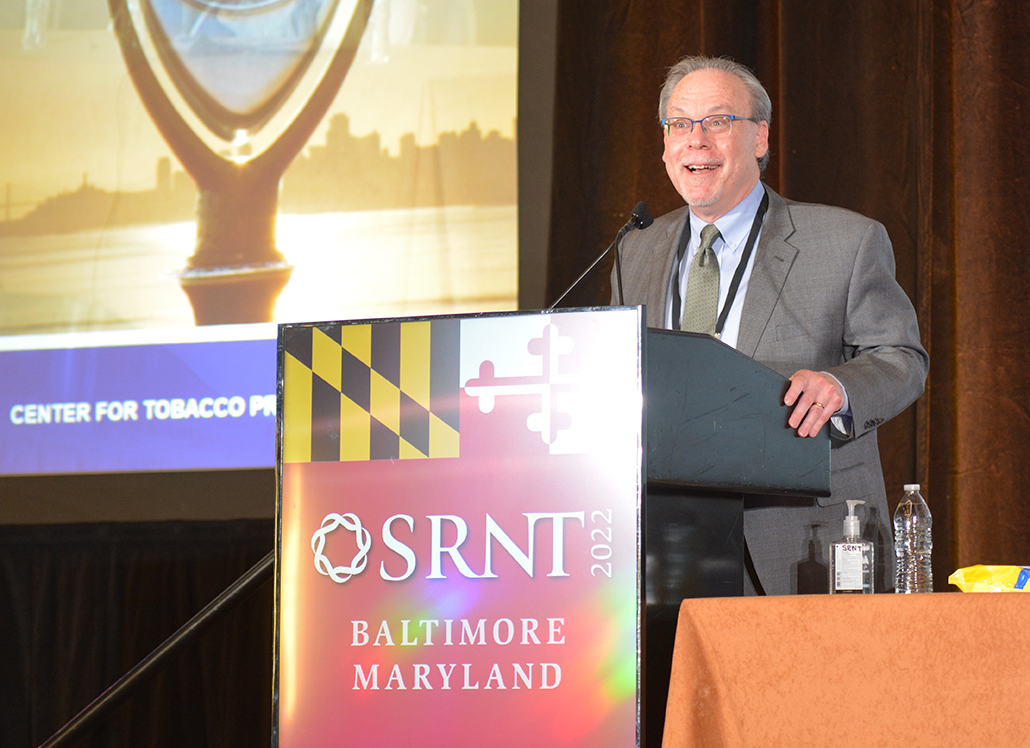 Mitch Zeller, director of the FDA Center for Tobacco Products (CTP), addressed researchers at the Society for Research on Nicotine and Tobacco Annual Conference in Baltimore. Zeller discussed regulating synthetic nicotine, banning combustible mentholated tobacco products, and protecting kids.
Banning Menthols
Zeller said long-awaited menthol bans are coming soon. "We are on track to issue two proposed product standards (in April 2022)," Zeller said. "The first would prohibit menthol as a characterizing flavor in cigarettes. The second would prohibit all characterizing flavors, including menthol but not including tobacco, in cigars. If these are finalized and go into effect, you are going to see a significant public health benefit. You're going to see a significant reduction in youth initiation. They will go a long way to address some profound public health disparities."
He acknowledged enforcement concerns, and emphasized that FDA will focus on businesses, not people who use the products. "Is that going to solve the policing problem? That's something we should talk about."
Synthetic Nicotine
The most popular product with kids, according to the National Youth Tobacco Survey, Puff Bar, claims to use synthetic nicotine.
"Some of the companies have been quite brazen," Zeller said. "They publicly stated that they were switching to synthetic to keep their products on the market. We are obviously very concerned about this behavior if it's clear the intent is to evade regulation and enforcement."
He showed a social media post from a company called Vapor Salon that boasted about switching to synthetic nicotine to dodge regulation and declared "f*** the FDA."
Zeller said it is becoming increasingly difficult to test and distinguish between standard and synthetic nicotine.
President Biden signed the omnibus spending bill March 15, which included a line to authorize FDA to regulate synthetic tobacco products. This takes effect 30 days after signing.
"When it comes to e-cigarettes, the sale of flavored products to kids is obviously an enforcement priority for us," Zeller said.
Premarket Review
Zeller reported that CTP has received 6.7 million product applications and has taken action on 99 percent of those products. (JUUL is among those for which CTP has yet to rule.)
He said the government has shifted the burden onto manufacturers to prove their products are beneficial to the market and to public health. The benefits of authorizing those products for adults must override the concern about use by kids, he said. Vapes with menthol flavor are among the products still under review.
Some companies are selling with no submission of an application to FDA. In 2021, there were 17 million vape products with no application. CTP has denied about 1.2 million vape products. Forty-eight vape manufacturers have sued, and 44 have cases still pending.
CTP approved two very low nicotine products (VLN), VLN King and VLN Menthol King, in December. These products are now allowed for marketing as modified risk products. The parent company, 22nd Century Group Inc., will pilot the products in the Chicago area. Following the pilot, the company plans to release the products nationwide.
"VLN cigarettes are scientifically shown to help adult smokers smoke less," said James Mish, CEO of 22nd Century Group. "Chicago's rich demographic diversity represents an excellent market for our pilot program starting in April, which will include both our VLN King and VLN Menthol King reduced nicotine content cigarettes containing 95 percent less nicotine than conventional cigarettes."
CTP has conducted 1.2 million inspections since 2010 and issued 105,000 warning letters, including 14,000 warning letters for marketing to kids, and filed 220 complaints, Zeller said.
First National Anti-Vaping Campaign for Native Teens
As part of education efforts, FDA will soon launch its first ever campaign to prevent vaping designed specifically for teens of American Indian and Alaskan Native descent. The campaign—based on literature review, expert insight and stakeholder feedback—is called "Next Legends" with the slogan, "Native strong. Vape free."
The Power of Research on Policymaking
CTP has existed for nearly 13 years, and nine under Zeller. He credits tobacco research with helping to curb harms from tobacco products.
"In order for us to do our jobs, we need to have the strongest regulatory science base to make decisions," Zeller said. "The research that you all are doing, have been doing, and will be doing, is incredibly helpful to the work of CTP. Our work is far from done. There is a lot to do."