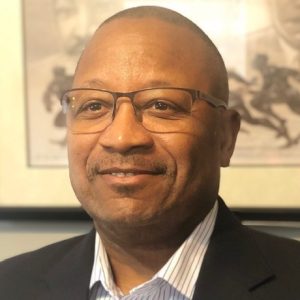 February is Black History Month, and UW-CTRI is celebrating the work of The Center for Black Health & Equity, in particular the leadership of Executive Director Delmonte Jefferson.
Tobacco companies have targeted African American communities for decades, and African Americans carry the highest burden of death for many of the country's most fatal diseases.
Approximately 45,000 African Americans will die from a smoking-related disease this year and African Americans are still more likely to die from cancer than any other ethnic group.
Jefferson has worked for more than 20 years in public health program administration, managing and directing public health programs nationally and in states such as North Carolina, Louisiana, and Georgia. He has partnered with national, state, and local legislators to help shape policies in support of smoke-free establishments and restrictions on the sale of menthol and other flavored tobacco products. Jefferson is chair of the Georgia Smoke-Free Tobacco Coalition and an officer on the board of directors with the North American Quitline Consortium. He has collaborated with a cross section of public, government and private sector entities to create programs and services that promote health justice for marginalized communities and disenfranchised populations. His team works to improve health disparities, including by leading the annual No Menthol Sunday nationwide.
For more on tobacco disparities and what UW-CTRI is doing to address them, click here.