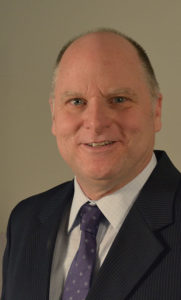 UW-CTRI Outreach Director Rob Adsit recently presented during a national online conference for all state tobacco prevention and control programs across America.
He delivered "Best Practices and Emerging Opportunities for Applying a Comprehensive Approach to Cessation" with Joyce Swetlick, Tobacco Cessation Director for the North Carolina State Health Department. They described the three major cessation goals for state commercial tobacco-control programs—promoting health-systems change, improving insurance coverage and use, and supporting quitlines. They described evidence-based policy interventions, with a special focus on populations facing a disproportionately higher burden of commercial tobacco use.
Their presentation was part of the online conference, "Getting to Equity in Commercial Tobacco Control: Ensuring a Healthy, Commercial Tobacco-Free Life for All." Through engaging plenary presentations, concurrent sessions, office hours, and roundtables, participants increased their capacity to bolster and sustain the effectiveness and reach of tobacco-control programs. They grounded them in scientific evidence as well as principles of health equity.