A UW-CTRI study found that nicotine gum increased the likelihood of making quit attempts in those who wanted to smoke less but not quit.
The paper, published in Drug and Alcohol Dependence, also found that those who used cessation treatment during a quit attempt were more likely to remain abstinent than those who made an attempt without cessation treatment.
Reaching those who are willing to smoke less but are not fully ready to quit may fill a gap in tobacco treatment, said senior author Dr. Jessica Cook.
"To date, most treatment offered to smokers has targeted quitting. But, the majority of the smoking population at any given clinic visit isn't ready to quit," Cook said. "So it was important for us to develop an alternative to cessation treatment that can engage more smokers in treatment and help them to make quit attempts sooner than they otherwise would have, and ultimately help them quit."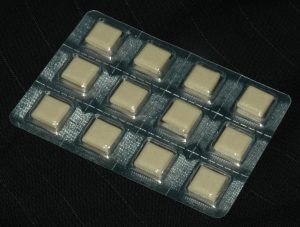 A surprising discovery is that some health disparity groups, such as minority and low income individuals, were more likely to select reduction treatment than other smokers. One reason these groups were more likely to make quit attempts might be because these participants had little exposure to smoking treatment prior to encountering treatment provided in the study.
The goal of the study was to examine which treatment factors increase the likelihood of quit attempts, as well as the use of cessation treatment.
The following treatment factors, all of which were administered during a 6 week period to smokers not yet ready to quit, were tested: Nicotine Patch, Nicotine Gum, Reduction Counseling and Motivation Interviewing Strategies.
Those who used nicotine gum for reduction treatment were significantly more likely to make a quit attempt (23%) at six weeks compared to those who didn't use gum (15%). Additionally, while 42% of those who used cessation treatment were abstinent at 26 weeks, only 10% of those who made a self-quit attempt (i.e, did not use cessation treatment) were abstinent.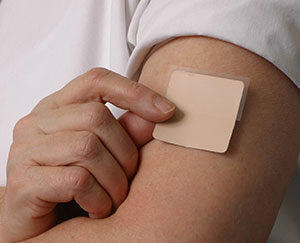 Another finding is that the nicotine patch, when used as reduction treatment, discouraged the uptake of cessation treatment during a quit attempt. Cook said that although the reason for this is unclear, it appears that patch might not be an effective motivation-phase treatment option. According to the paper, it is possible that those who use the patch before quitting may forgo receiving cessation treatment when they do decide to quit.
Participants were able to request cessation treatment at any point in time during the study.
Cessation treatment consisted of eight weeks of nicotine patch and nicotine gum and two telephone counseling sessions. Using combination nicotine replacement therapy can increase the likelihood of achieving abstinence by 2-3 times.
"Based on our results, we believe that using nicotine gum while working on reducing smoking encourages smokers to make a quit attempts, and using cessation treatment during this attempt really boosts the likelihood of staying abstinent," said Cook.
Cook said there are many reasons why those who smoke may be reluctant to quit.
"Maybe they don't have the confidence to try and quit, they might have had difficult experiences with trying to quit in the past, or they have [stressors] in their life and feel like it's hard to give quitting the attention they feel it deserves," Cook said. "And finally, smoking is a powerful addiction, so it can be incredibly difficult for people to feel ready."
Overall, this research shows that using nicotine gum as a reduction aid might give smokers the extra boost that they need to try and stop smoking.