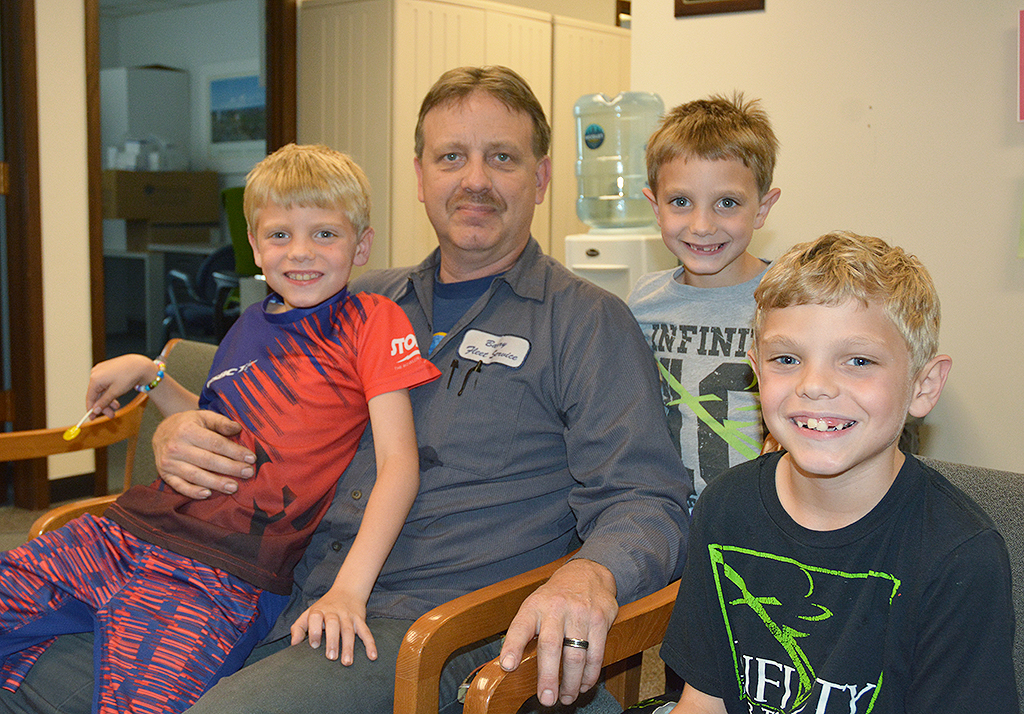 Shannon and David Yahn had been smoking for decades until they joined the Quitting Using Intensive Treatments Study (QUITS). Now, they've been smoke-free for more than a year.
Their sons Vincent Yahn (age six) and twins Mason and Michael Yahn (eight) were asked if they wanted mom and dad to stay that way.
"YEAAAH!" they exclaimed.
"I quit for the kids, to have more energy, and to save money," David said.
For Shannon, her focus was on the kids and her health. "I had peripheral artery disease, and I had had stents put in," she said. Even after the stents, her legs would get fatigued and sore. "They had said if I continued to smoke it was going to be a problem. I have three boys who are into karate and sports. I don't have time to just sit around and twiddle my thumbs because my blood flow can't keep up in my legs. I don't have that option."
Shannon said the study was easier than expected. She added QUITS Health Counselor Chris Ripley really helped. "Without her, it wouldn't have been as pleasant as it was."
David said his QUITS Health Counselors Kathleen Cantu and Chris Ripley both helped him. "The fact that they were there to help was great," he said. "If I had to call, they were there. They were willing to work with my crazy work schedule."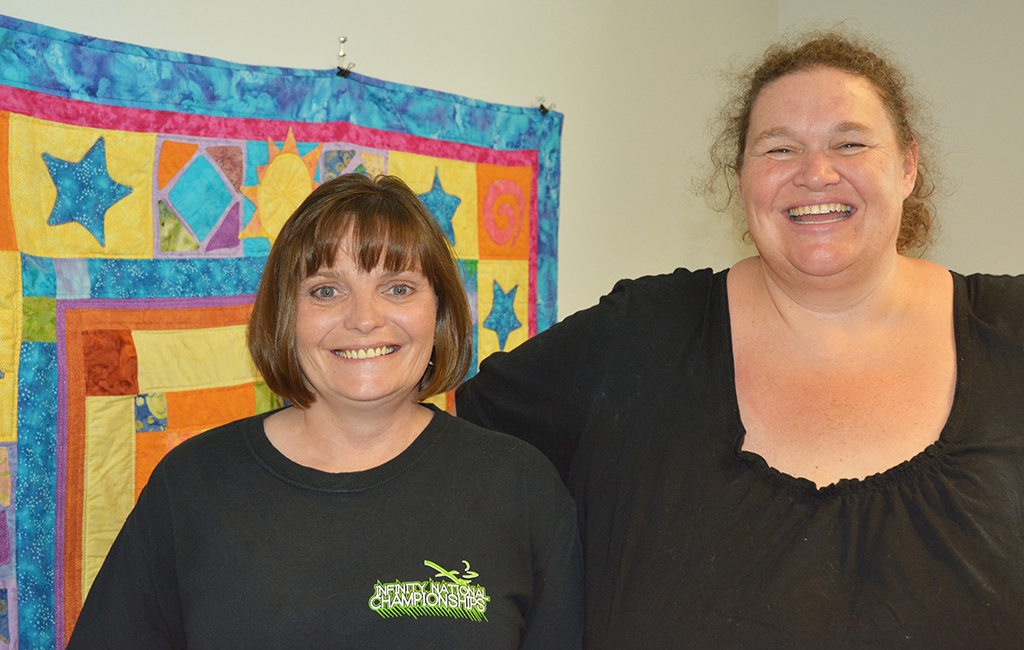 QUITS is a partnership between UW-CTRI and the UW Department of Medicine Cardiology Division. QUITS is funded by the National, Heart, Lung and Blood Institute. Study participants in Madison and Milwaukee have received free medication and coaching. All patients get three months of varenicline (Chantix) pills and coaching; some patients also have received active nicotine patches and extended medication regimens. The study is designed to answer two key questions: 1) whether adding the nicotine patch to varenicline (Chantix) can boost quit rates; and 2) whether extending varenicline or varenicline plus nicotine patch treatment for six months (rather than the standard three months) can boost quit rates.
David said he didn't know if he was on active or placebo nicotine patch but, regardless, the varenicline and patch seemed to help remove his urges so well he wouldn't think about smoking or quitting and would need reminders to take the medication. He'd simply forget all about it at times.
With the study's help, quitting smoking "was pretty easy," he said. "But you have to be mentally prepared for it going in."
Shannon said some weeks were easy for her, while others were hard. But she knew if she smoked her husband would smell it, and she'd have to admit to Ripley that she relapsed. "Knowing I'd have to answer to somebody helped," Shannon said.
Shannon's leg pain is easier to manage now. David has more energy.
When the family goes to events in Wisconsin Dells or at Lambeau Field, they don't have to worry about planning when to smoke, or the kids' reaction to their parents lighting up, Shannon said.
"We got a brand new car, there were 19 miles on it," Shannon said. "It had that 'brand new car smell' and no 'smoke smell,' woo-hoo! My husband said, 'this is the first time my car doesn't smell like smoke.'"
Their finances have improved, too. "I've noticed that we aren't as tight at the end of the pay period as we were before," Shannon said. "I don't have, 'Oh my god, are we going to have to worry about making it to the next pay day?' We're not buying cigarettes, so I don't have to worry about the $100 or $200 every two weeks we were paying."
Now that money goes to pay for activities like soccer and karate for Vincent, Mason and Michael. When asked what they thought about that, the boys were all smiles.