Upcoming Webinar
Oct. 10th on Opioids and Tobacco Use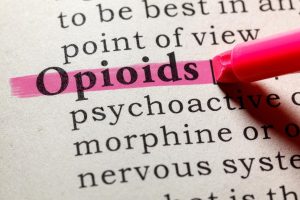 The Smoking Cessation Leadership Center's next live webinar will be on October 10, 2023 with speaker Dr. Shadi Nahvi, who will present on opioids and tobacco use. Don't miss it! We will send announcements as well as posting a registration link on our website when details are finalized.
FREE credit can be earned, for participants who join the LIVE session, on Tuesday, Oct. 10, 2023.
Save the date and check back for registration information. You will receive instructions on how to claim credit via the post webinar email.
Stream On Demand
Webinar – Addressing Tobacco Use In Pregnant Persons with Substance Use Disorders (Part 1) with Sarah Thompson, August 3, 2023

First Breath is an evidence-based program that helps people make positive changes to their tobacco use during pregnancy. To complete the First Breath training and be ready to make referrals, click here.
To view a PDF of the slide deck, click here.

Integrating Tobacco-Free Environment Policies in SUD Treatment Settings with Sarah Thompson, September 16, 2022
Integrating Tobacco Treatment into Substance Use Treatment Settings: Addressing the Myths with Dr. Megan Piper, August 19, 2022
Challenges and Opportunities in Cancer Control and Population Sciences, December 8, 2021

How and Why to Include

Health

Economics

in

Tobacco

Treatment Research

, November 18, 2021 (requires an SRNT account)

Vaping Evolved: What Parents Need to Know, November 17, 2021
Cigarette Smoking in Aging and Cognitively Impaired Adults: What to Know and How to Help, November 13, 2021 (no link available)
Smoking Cessation Treatment Reach and Effectiveness: A Report Card on Progress and Challenges, October 7, 2021
Tobacco Use Disorder Coming to Substance Use Disorder Treatment, October 6, 2021
Been There, Done That: Behavioral Health Leaders Discuss How THEY Successfully Integrated Tobacco Treatment Into Their Care, May 2020
Tobacco Use and Chapter 75, May 2020
Youth Cessation, March 2020