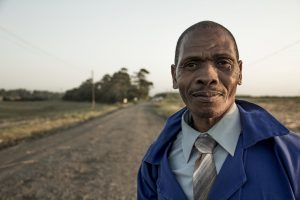 What is COPD?
COPD (chronic obstructive pulmonary disease) is damage to the lungs that makes it hard to breathe. Most people with COPD have both:
Chronic bronchitis – airways are swollen with a lot of mucus.
Emphysema – air sacs in the lungs are floppy and make it hard to catch your breath.
Signs of COPD
Early signs may include:
Lots of mucus, often in the morning.
Nagging cough (smoker's cough).
Hard to catch your breath, mostly when
active.
Wheezing or whistling when you breathe.
Chest tightness.
Lung issues, like often getting a cold or
the flu.
When COPD is worse, you may have:
Blue or gray lips or fingernails.
Weight loss.
Fast heartbeat.
Trouble catching breath or talking.
Living with COPD
There is no cure for COPD, but these things can help you feel better:
Avoid dust, chemicals, and smoke
Talk with a doctor about:

COPD meds.
Exercise and diet.

Ask for help with daily tasks.
Stay away from secondhand smoke.
If you smoke, try to quit!
Why Quit Smoking
You can't get rid of COPD, but quitting can:
Stop COPD from getting worse.
Help with shortness of breath,
coughing, sinus issues, and feeling
tired.
Allow lungs to work better.
Help from the Wisconsin Tobacco Quit Line
Content from: UW-CTRI and the University of California-San Diego