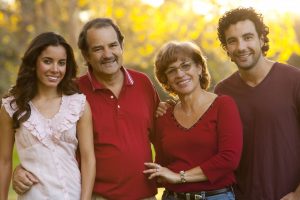 What is Asthma?
Asthma is a health issue that effects the lungs. Airways swell and make it hard to breathe.
Asthma Triggers
Triggers make asthma worse and can cause an attack. Some common triggers are:
Tobacco smoke.
Air pollution.
Dust.
Cockroaches.
Pet fur.
Pollen.
Being active.
Cold or the flu.
Meds like aspirin.
Stress.
Signs of an Asthma Attack
These include:
Coughing – worse at night and early in the morning.
Wheezing – whistle sound when you breathe.
Chest tightness.
Shortness of breath.
Taking Care of Asthma
Talk with your doctor about:
Asthma meds.
Asthma triggers and how to avoid them.
Quitting smoking.
Why Quit Smoking
You can't get rid of asthma, but quitting can make your lungs work better. You are less likely to have:
Swollen airways.
Shortness of breath and coughing.
Hospital stays due to asthma.
Help from the Quit Line
Content from: UW-CTRI and the University of California-San Diego