UW-CTRI researchers recently guest-starred on separate presentations: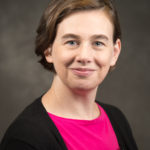 UW-CTRI Associate Director of Research Dr. Danielle McCarthy was a guest on the podcast Social Determinants of Health (SDOH) with host Dr. Narjust Duma and fellow guest Dr. Erica Warner of Harvard Medical School. They discussed tobacco cessation as a modifiable risk factor and how clinicians can respectfully engage with their patients on this topic. To listen, click here.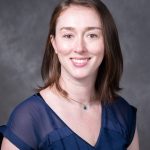 UW-CTRI Researcher Dr. Adrienne Johnson was on the Tobacco Cessation Clinical Resource Update, hosted by the VHA, on August 23. She spoke with VA clinicians and providers on how to best serve their patients who smoke and are at risk for dementia or cognitive decline. Dr. Johnson also presented at Dementia Care Specialist Training Days, hosted by the Wisconsin Department of Health Services on September 2. This statewide talk also focused on the impact of tobacco use on dementia risk, as well as clinical aspects to treat tobacco dependence in individuals with declining cognitive skills. To view Johnson's presentation, Cigarette Smoking in Aging and Cognitively Impaired Adults: What to Know and How to Help, click here.