UW-CTRI Director Dr. Michael Fiore has been named the recipient of the 2021 Hilldale Award for Biological Sciences. UW Chancellor Rebecca Blank will officially present the award to Fiore and three other Hilldale Award recipients during a virtual ceremony on April 14.

"This award really is recognition of the work of UW-CTRI as a team," Fiore (above left) said. "Together with Dr. Tim Baker (above right), our staff, funders, and collaborators, we have helped hundreds of thousands of patients in their efforts to quit tobacco use, and I'm proud of what we have accomplished together. Everyone at UW-CTRI shares this award."
Each year, four UW professors are selected by department chairs from a pool of nominations to each receive this highest award for professors at UW. The recipients are selected for their distinguished contributions to the fields of the arts and humanities, social sciences, physical sciences and biological sciences.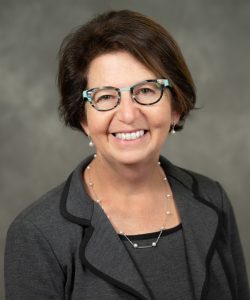 Fiore was nominated by UW Department of Medicine Chair Dr. Lynn M. Schnapp (left) and supported by Dr. Steve Schroeder, Director of the Smoking Cessation Leadership Center at the University of California-San Francisco, and by Dr. Howard Koh, former US Assistant Secretary of Health and current Harvard professor. They recognized Fiore's accomplishments, such as helping to institute tobacco use as a vital sign for every patient at every health care visit.
"Dr. Fiore's body of work has included a programmatic series of scientific, clinical, and policy efforts to integrate evidence-based tobacco dependence treatment into healthcare," Schnapp said in her nomination. "His educational efforts toward health care providers and the public have been embedded in each step. As a result, tens of millions have received evidence-based treatments and millions have successfully quit."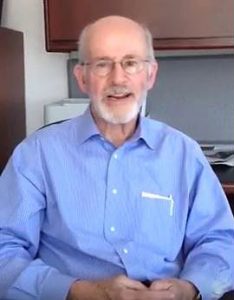 Schroeder (right) concurs. "Mike is a prodigious and highly disciplined worker. Add to that a keen sense of moral purpose and dedication to improving the health of the public. Blend in deep humility and graciousness that make him such a sought-after collaborator and trusted advisor."
Koh remembers first-hand the impact Fiore has had, offering hope to a field of treatment many had before deemed hopeless. "In 2009, when I was appointed by President Obama to serve as the 14th US Assistant Secretary for Health at the US Department of Health and Human Services (HHS), I wanted to assure that tobacco control ranked as the highest public health priority of our Administration," Koh said.
"I knew the best way to do that was to ask Dr. Fiore to serve as a key advisor to my Office," Koh said. "As he had previously ably advised HHS Secretaries Tommy Thompson and Donna Shalala, I knew he was the rare academic leader who also understood how to navigate the complex world of government and politics.
"I was thrilled when he accepted my offer—his service was transformative." Before serving as Head of the Subcommittee on Cessation for the HHS Interagency Committee on Smoking and Health, Dr. Fiore helped create recommendations that led to the establishment (in 2005) of the National Quitline Network (1-800-QUIT NOW); it now reaches 10 million people yearly. Koh and Fiore helped generate national direction and coordination of tobacco control efforts, shape the first ever Tobacco Control Strategic Action Plan for HHS and implement new tobacco-related preventive services under the Affordable Care Act.
"We all felt fortunate to have the nation's leading smoking-cessation expert guiding us every step of the way with the best evidence possible," Koh said. "Dr. Fiore embodies the highest commitment and achievement to teaching, research and service."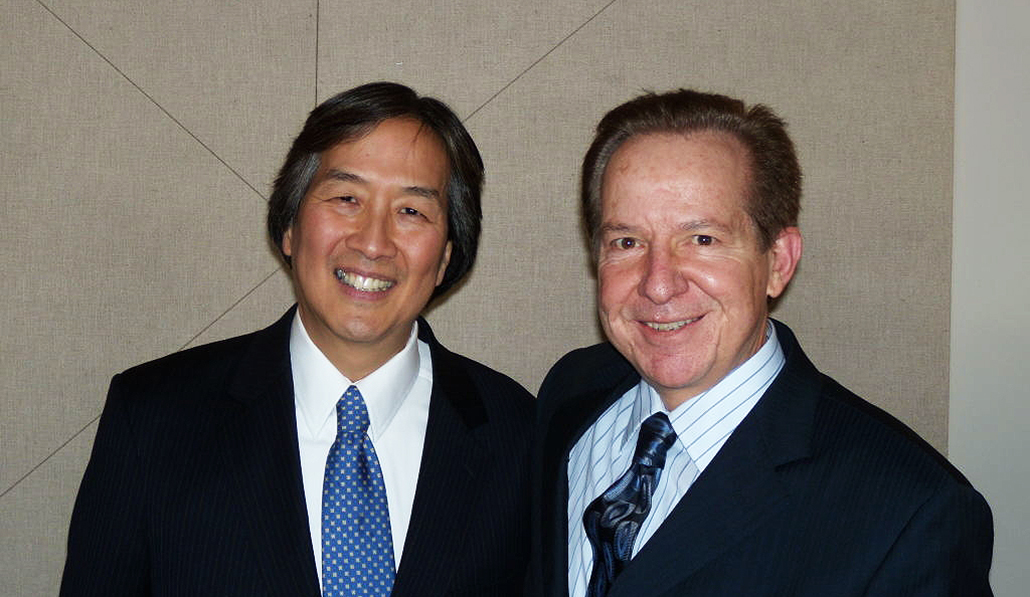 Fiore added, "I would like to thank Drs. Schnapp, Schroeder and Koh for their kind support and nomination, the Hilldale Award committee for their consideration, and each colleague who has worked with me at the Center for your important contributions to public health. Each person we help to live longer, healthier, or happier makes it all worthwhile."
Dr. Michael Fiore and his colleagues have helped thousands of patients like Mike Eheler (below) to quit smoking. Eheler and his family are grateful. To watch a video about his story, click here.