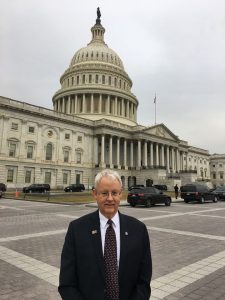 Dr. Mike Miller (left) has been advocating for free access to medications to help Medicaid members quit smoking, and a parade of support is following him. That includes UW-CTRI, the Wisconsin Medical Society (WMS), and the Pharmacy Society of Wisconsin (PSW).
Medicaid members can already get nicotine-replacement medications (NRT) at their pharmacies, but they aren't covered by Medicaid without a prescription. So Dr. Miller, a faculty member for the Addiction Medicine and Addiction Psychiatry Fellowship Programs at the UW School of Medicine and Public Health, drafted a resolution and presented it to the WMS. He asked them to advocate for pharmacists to prescribe NRT to Medicaid members who want to quit tobacco use.
PSW strongly supported the WMS resolution, said Erica Martin, PSW Senior Manager, Practice & Population Health Initiatives. While it would not create a requirement for pharmacists, PSW encouraged it. The resolution was adopted by the WMS House of Delegates on August 22.
These recent events are another example in a long line of partnerships between Miller and UW-CTRI. For example, they worked together to pass clean indoor air laws in Madison and across Wisconsin, including both Miller and UW-CTRI Director Dr. Michael Fiore testifying in front of the Wisconsin legislature. "Smoke-free air is something I really care about," Miller said.
They've advocated for behavioral health programs to help their patients quit tobacco use, and they've participated in the Wisconsin Nicotine Treatment Integration Project (WINTIP) since 2008.
"I will never forget that historic interview I arranged with Dr. Miller and Dr. Fiore long ago," said WINTIP Managing Consultant David "Mac" Macmaster. "It was the catalyst for WINTIP, in my opinion."
"Mac reached out to me," Miller said. "It was an easy yes."
Miller, past president of the American Society of Addiction Medicine (ASAM), has been on the National Tobacco Integration Advocacy Council since 2014. He collaborated on the national CEASE Smoking Today project, as did UW-CTRI. He has presented on the dangers of tobacco use and how to quit addiction to nicotine and other substances at conferences and to healthcare systems across Wisconsin and the nation.
It all started three decades ago when Fiore came to Wisconsin. "Dr. Mike Fleming was already such a figure on campus because he was a great scientist and had been awarded so many federal research grants," said Miller. "He cared about improving public health and primary care practice by having primary care docs embrace addiction recovery as part of their everyday workflows." Fleming did so in part via medical education with faculty development grants. "He used federal funds to help young medical school faculty members to develop their careers. I would work on addiction, and Mike Fiore would work on public health and internal medicine." Fleming brought people together with NIH money. "That's how I met Mike Fiore—through Mike Fleming's faculty development program."
"We have been honored to work with Dr. Miller for many years to help tobacco users in Wisconsin to quit," said Fiore.
"One thing I'm most proud of is how we've collaborated to help people with the least advantages in society—whether it's a waiter or bartender avoiding second-hand smoke at work, or a single parent who is struggling with stress and finances to stop smoking. We want to help them avoid the costly and deadly consequences of tobacco use."
As for the pharmacy resolution, Miller said, "Ideas just pop into my head. I thought, if we can increase the use of NRT, that will help people quit smoking and improve the public health and the health of families. It's going to be obvious to pharmacists: If they see that patients are on Medicaid and they smoke, they will be able to offer NRT to them if the WMS resolution succeeds in driving legislative action."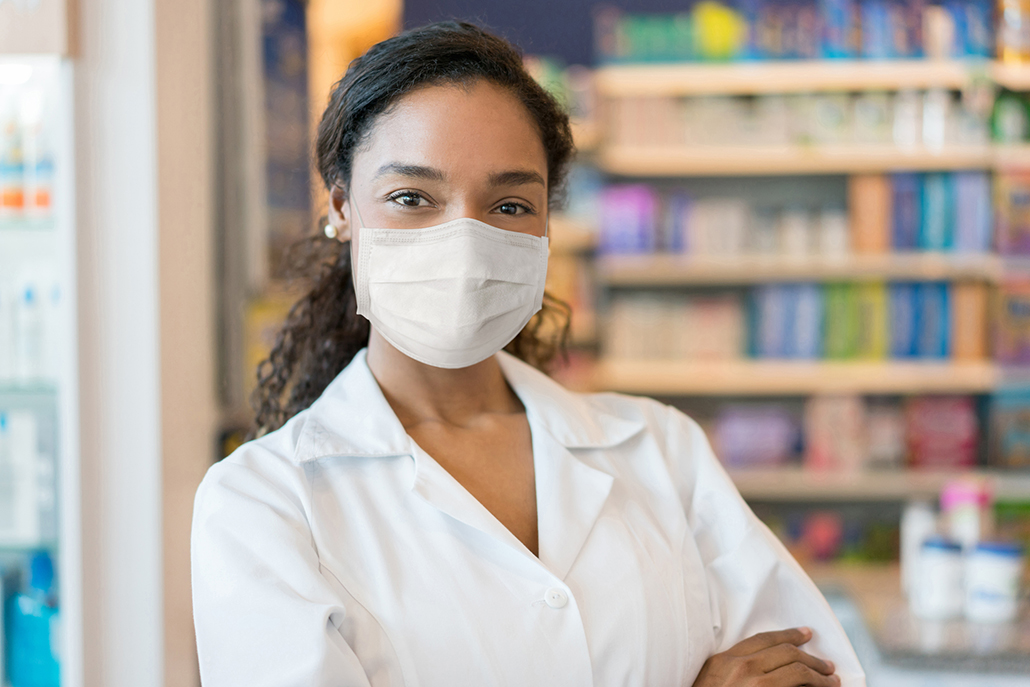 Medicaid covers medications to help members quit smoking. "I wanted to make it actionable," Miller said. "I figured that if pharmacists can offer Vivitrol, they should be able to offer NRT. I wanted to start with NRT because it was an easy win. Bupropion and varenicline are the next aspirational things that aren't there yet."
Fiore said he is grateful to Miller for the opportunity to have UW-CTRI sign on in support of the pharmacy resolution. "We thank the Wisconsin Medical Society, the Pharmacy Society of Wisconsin, and Dr. Miller for all they do to help patients become free from the nation's leading preventable cause of disease and death—tobacco use."