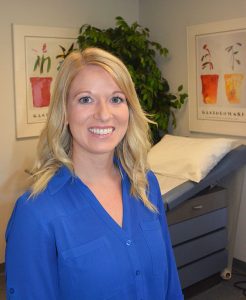 Amy Skora knows a lot about how to help people quit smoking, but it would take her quite some time to individually drive to visit with every smoker living in public housing in America. (Think of the tolls and rest stops, oy!)
What the UW-CTRI Outreach Specialist could and did do, though, was to serve as one of four faculty members on the Tobacco Cessation in Public Housing Initiative, known publicly as Smoke-free Public Housing: Helping Smokers Quit.
The initiative, led by the American Cancer Society, is a way to help public housing authorities comply with the federal smoke-free housing law that took effect in July 2018 and to help residents who live there to quit smoking.
There are 1.8 million HUD residents and, as of 2017, one third of them smoked, according to a study in Preventive Medicine.
So the initiative implemented the Project ECHO approach, developed in New Mexico by Dr. Sanjeev Arora, which eschews endless road trips or even telemedicine (providing care to patients via video calls) in favor of telementoring. In this case, that means training the staff at public housing authorities and community health centers who, in turn, use that knowledge to help the patients in their local communities to quit tobacco use.
Skora joined tobacco experts Dr. Steve Schroeder (UC-San Francisco professor, director of the Smoking Cessation Leadership Center), Dr. Linda Bailey (president and CEO of the North American Quitline Consortium), and Frank Vitale (national director of the Pharmacy Partnership for Tobacco Cessation) to offer interactive webinars for staff at agencies serving HUD residents in seven states. They discussed best practices for aspects such as tobacco treatment, referrals to quitlines, and healthcare systems change. Attendees from public housing authorities, community health centers, and state quitlines would then present case studies. People could interact, share knowledge, ask questions, and learn.
Approximately 50 people attended each online session. The initiative ran bi-weekly throughout 2019.
"People would come up to me at conferences, such as NCTOH," Skora said, "they recognized me from the ECHO sessions."
Skora presented a talk on one of those sessions on behavioral health and tobacco cessation. She's grateful to have the opportunity to disseminate knowledge. "We all have the same mission, and it's wonderful to build relationships so, in the future, if you have a question or want to share something, it's not a cold call to fellow colleagues."