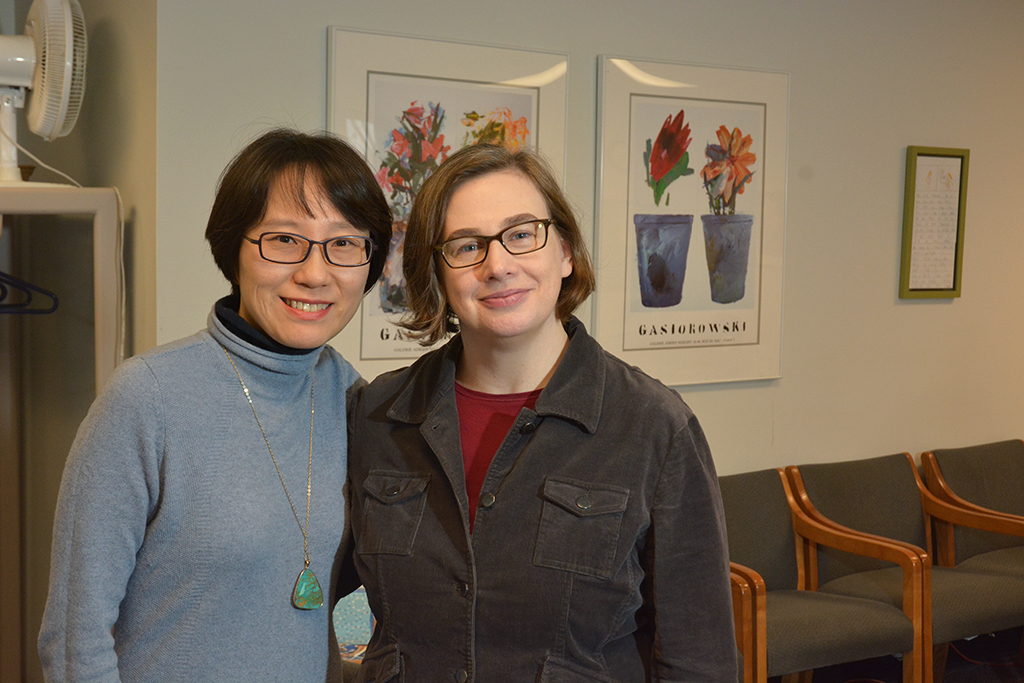 UW-CTRI Associate Director of Research Dr. Danielle McCarthy is the recipient of a 2020 UW-Madison Postdoc Mentoring Award from the UW-Madison Postdoctoral Association.
McCarthy was nominated by UW-CTRI Postdoctoral Research Associate Dr. Nayoung Kim, who since 2017 has conducted research under McCarthy's tutelage. Together, they have developed multiple manuscripts in clinical and population research, delivered oral and poster presentations at scientific conferences, and received a dissemination and implementation research grant from the University of Wisconsin Institute for Clinical and Translational Research.
In a recently published article in Drug and Alcohol Dependence, this dynamic duo applied a novel quantitative, machine-learning methodology (known as classification and regression tree modeling) to a large study to identify subgroups of quitters at risk for underuse of smoking-cessation medication. This study won a poster award at the UW Department of Medicine Research Day in June 2019.
"I have developed my knowledge of clinical and population research methods so I can independently build a program of translational research in tobacco control," Kim said. McCarthy has supported Kim in networking and educational opportunities and provided structured mentoring for her research and professional development.
"I am certain that McCarthy best exemplifies the role of mentor," Kim said. "I appreciate her exceptional mentoring and support, and especially thank all scientists at UW-CTRI who support my career development."
McCarthy will accept the award during the Postdoc Post-Holiday Celebration on Friday, January 17 at the Memorial Union.
"I am so touched by Nayoung's nomination, and gratified by the award," McCarthy said. "Mentoring is inherently rewarding; this is just icing on the cake!"