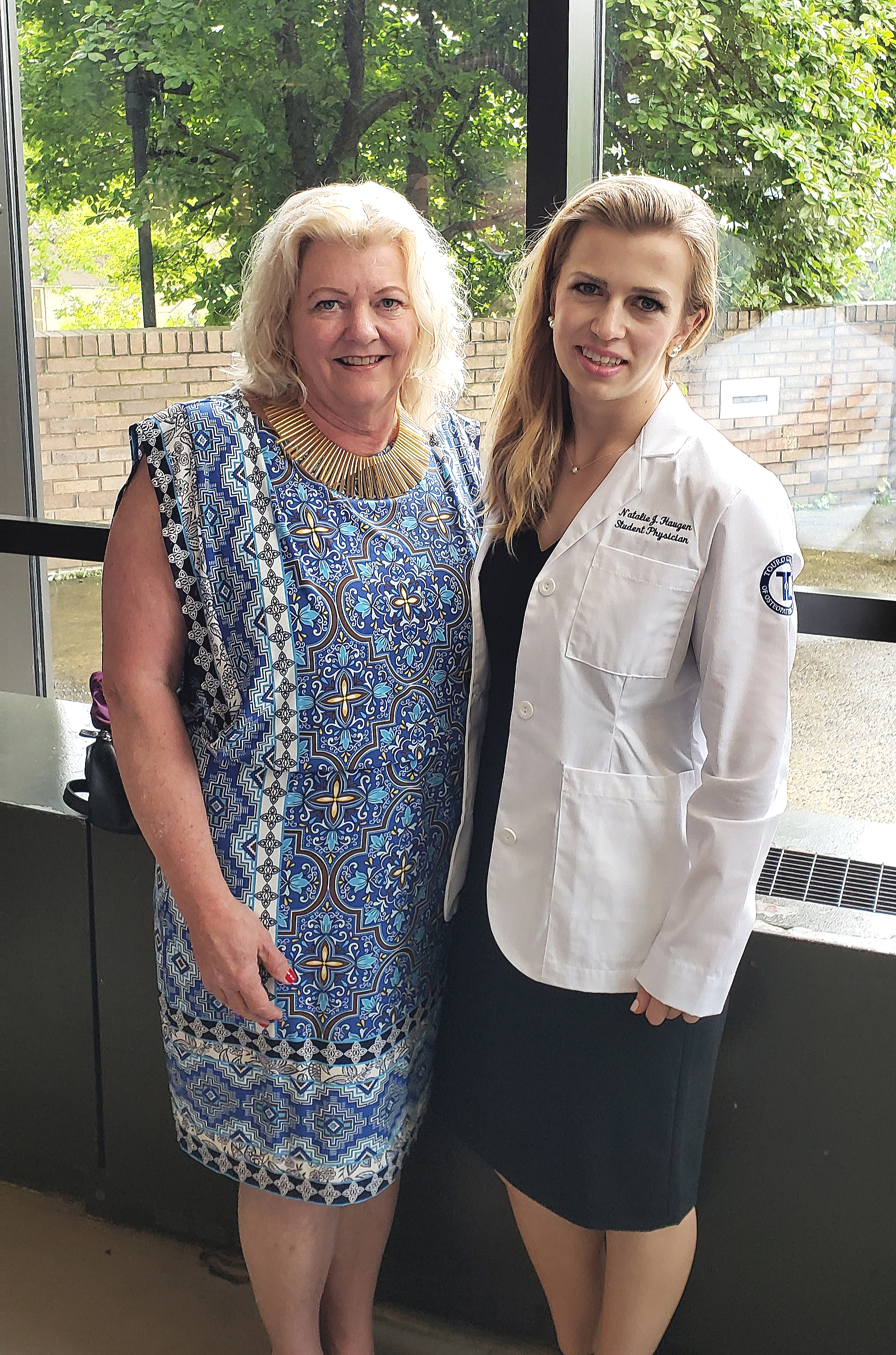 Marilyn Haugen was a smoker when her daughter, Natalie, matriculated into medical school. Natalie asked her mom if she would quit smoking by the time she earned her white doctor's coat.
Marilyn wanted to do so for her daughter. "If you want to see people go nuts," Marilyn Haugen said, "walk into a doctor's office and tell them you want to quit smoking. They'll do the 'Happy Dance.'"
But quitting something you've done for 45 years isn't easy, especially when that thing is smoking. She found help via the Quitting Using Intensive Treatments Study (QUITS) at UW-CTRI.
"I made up my mind," Haugen said. "The pre-quit meds helped. I fully expected to walk in and have them say 'you're quitting tomorrow.'"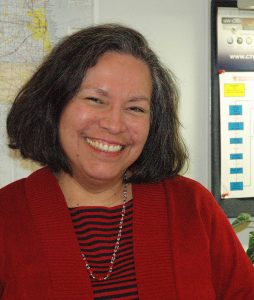 She had an opportunity to prepare with help from QUITS Health Counselor Kathleen Cantu (right). Haugen took varenicline (Chantix) before her quit date and set aside an ash tray.
"If I had an urge," Haugen said, "I would pull out the ash tray and smell it. I'm like, 'No thanks.' I didn't realize how much I smelled."
It worked. She quit January 3, 2019—in time for her daughter's white coat ceremony. "Natalie said, 'I'm so proud of you, Mom.' That felt pretty good," Marilyn Haugen said.
What's more, she no longer has to schedule her day around smoking. She's able to carry her groceries home up a hill. "Before I quit, after walking a block I'd be dying," Haugen said. "So it's good not to have that."
She no longer needs medication for high blood pressure. "I'm not coughing at night. It feels lighter, bouncier."