The FDA announced vaping companies have 60 days to demonstrate they can keep their devices out of the hands of children or the government will consider removing their products from the market. More than 2 million middle and high school students vape, according to the FDA. JUUL Labs alone is worth $15 billion and has 70 percent market share.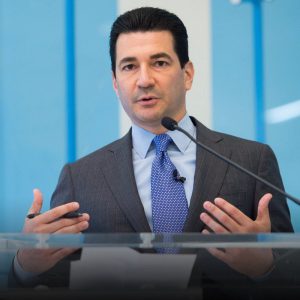 "It's now clear to me," said FDA Commissioner Scott Gottleib, "that in closing the on-ramp to kids, we're going to have to narrow the off-ramp for adults who want to migrate off combustible tobacco and onto e-cigs." Gottlieb announced a new mass marketing campaign focused on warning teens of the dangers of smoking and vaping.
The CDC released a Morbidity and Mortality Weekly Report (MMWR) showing that, when the FDA conducted impromptu visits to vape shops, only one manufacturer tested its finished products to ensure the nicotine they contained matched the labeling, and "none of the establishments had quality assurance programs or practices."
"I'm deeply disturbed by the trends I've seen," Gottlieb said. "I'm disturbed by an epidemic of nicotine use among teenagers. So, we're at a crossroads today. It's one where the opportunities from new innovations will be responsibly seized on right now, or perhaps lost forever."
For more research and data on e-cigarettes, vaping, and dual use of smoking and vaping, click here.