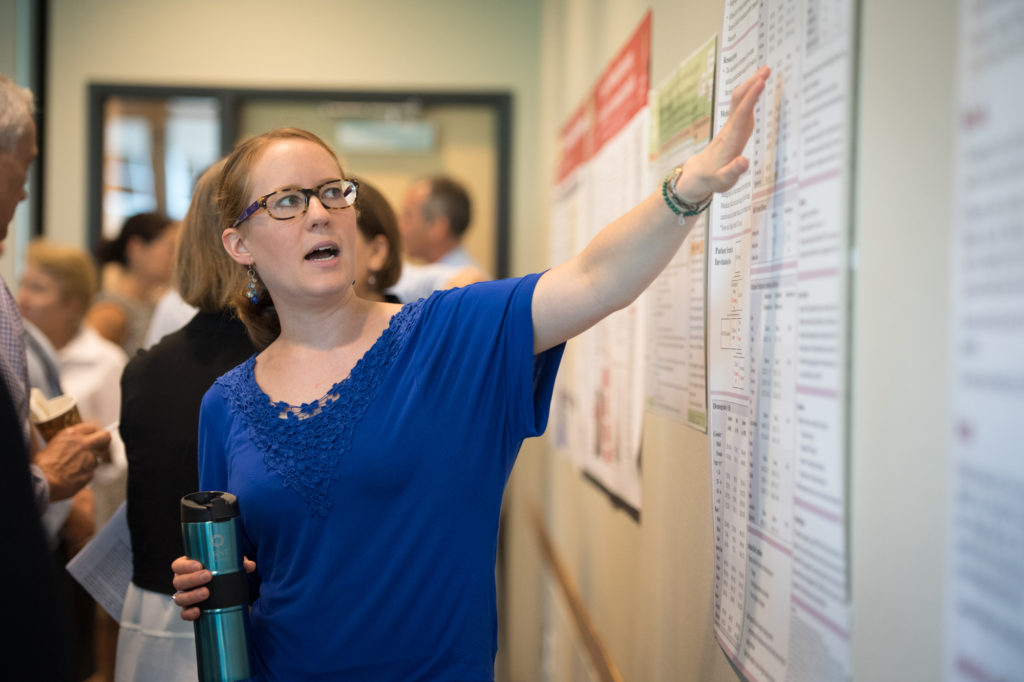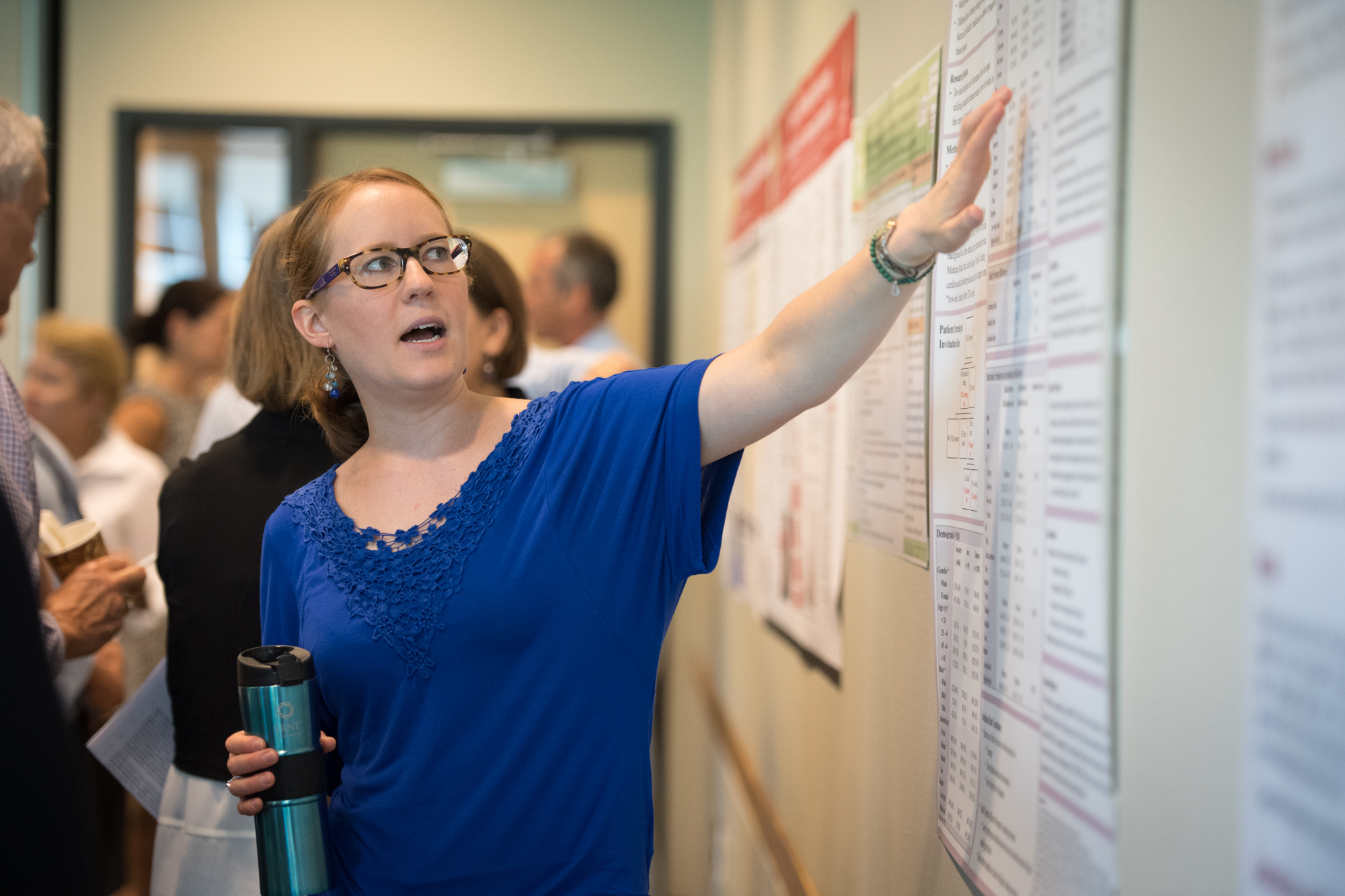 UW-CTRI Researcher Dr. Kristin Berg presents research during a meeting in Madison.
UW-CTRI Director of Clinical Services Dr. Doug Jorenby was recently awarded the Department of Medicine's Division of General Internal Medicine Faculty Excellence in Research Award, which was formally presented during a July 6 meeting at University Research Park.
The award was part of a general celebration of the Division of General Internal Medicine's Scholars Program. It also included recognition of the Pilot Project Award Program, launched in 2015 to provide funding support for scholars and faculty members.
UW-CTRI Researcher Dr. Kristin Berg was awarded funding to further her research program involving women veterans.
This year, the division celebrated two rounds of funding and a full slate of award winners. In total, 31 faculty and staff members were recognized for their work.
Jorenby has a long history of tobacco research at UW. He began working with the Tobacco Research and Intervention Program (TRIP), the precursor to UW-CTRI, more than 25 years ago.
Current UW-CTRI Research Director Dr. Tim Baker knew Jorenby when the two worked with UW-CTRI Director Dr. Michael Fiore at TRIP.
"Doug has been an absolutely integral part of what we do at the Center for more than 25 years," Fiore said. "His expertise in psychology and tobacco cessation are essential parts of our Center. But it's his leadership, mentorship, earnest helpfulness and wit that make it a joy to work with him. Tim and I feel very fortunate to have known Doug and worked with him all these years."
As a post-doc in the early 1990s, Jorenby helped UW-CTRI become recognized as a Center within the UW campus.
Jorenby has helped thousands of patients who sought to quit their tobacco addictions since then on a variety of research projects.
"The magnitude of what is going on has definitely changed," Jorenby said. "When we started, everyone was working on just one study. Now, we have so many researchers [at UW-CTRI] who are working on so many different projects. It's really great."
Mentoring, formal and informal, has played a large role in helping UW-CTRI feel more connected over the years with its growing size, Jorenby explained.
"A big part of it, especially in regards to this award, is mentoring," Jorenby said. "It's exciting to be able to work with a wide variety of people, from undergraduates to faculty and research staff. We learn a lot from each other and live vicariously as a great team."