Chapter 75: Wisconsin Requires Behavioral Health Centers to Have a Plan for Tobacco Treatment

Wisconsin behavioral health providers who treat substance use disorders are required by October 2022 to formulate plans to assess and treat tobacco use and have a policy about smoke-free environments. It's due to the State of Wisconsin's revised Administrative Code Chapter 75. Read more
Wisconsin Incorporating Tobacco Treatment into Certification Training for Peer Specialists
The state of Wisconsin Department of Health Services is working to incorporate tobacco treatment into the training of peer specialists as they work to become certified. Specifically, it is using a report created by UW-CTRI in collaboration with two certified peer specialists. Read more
We Hear You
How do they do it? Here you'll find strategies and tips to help your patients succeed, straight from the therapists, administrators, and clients who have done it.
You'll learn to treat tobacco use without taking too much of your time. In fact, studies show quitting smoking helps with other challenges you are treating every day. It's a force multiplier.
Evidence Base for Helping Your Patients Quit Tobacco

A meta-analysis in the journal Addiction found people with mental illness are motivated to quit smoking. In fact, more than half of people with behavioral-health diagnoses contemplated quitting within the last six months. (Siru et al, Addiction, May 2009)
More behavioral health patients will die from tobacco use than from their behavioral health issues–and they'll die from tobacco sooner. It's time to take action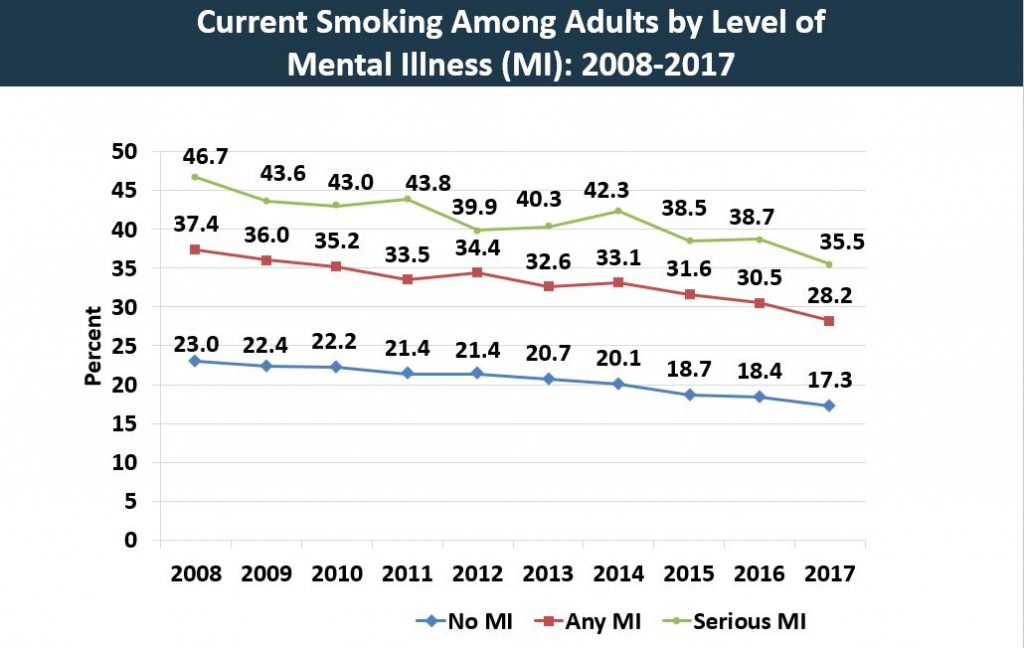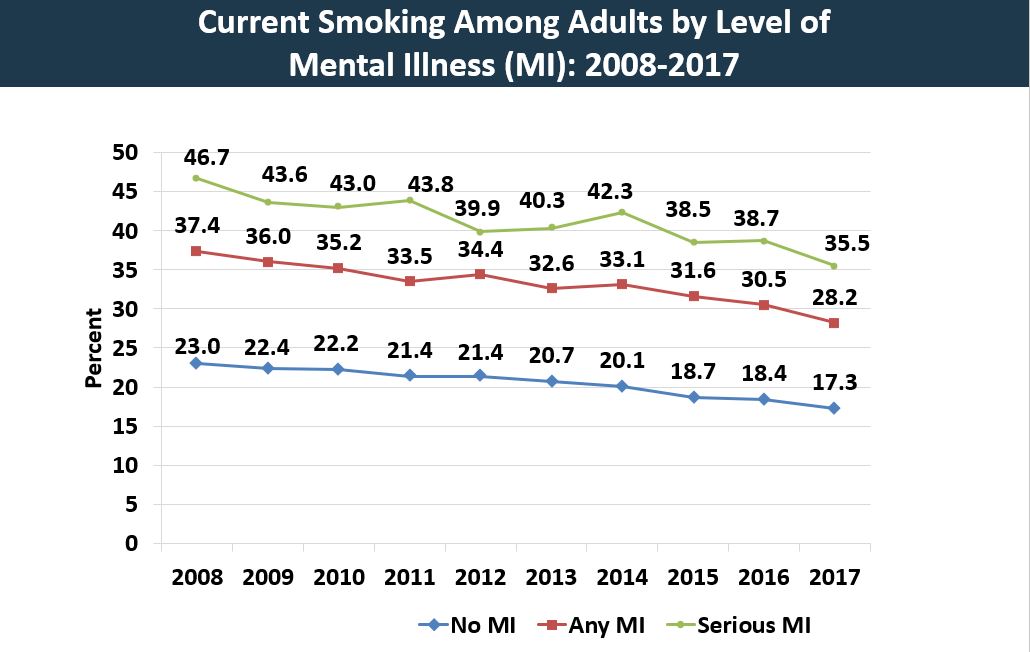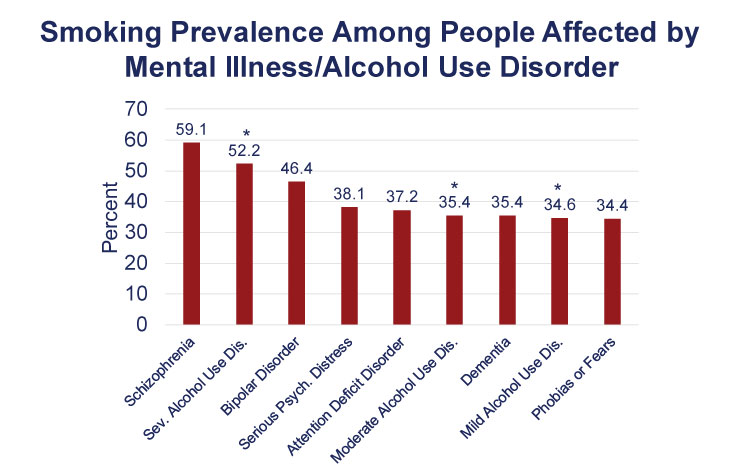 Sources: McClave et al., AJPH, 2010 and *Weinberger, et. al., ACER, 2018.
"I challenge all deliveries of care: CSPs, residential, private psychotherapy, and those programs who treat the most vulnerable, who may want to focus on other issues, to think about how they can address tobacco and to adopt a zero-tolerance policy."

 

~William Fry, Director, Columbia St. Mary's Behavioral Health
A Time to Lead
Explore A TIME TO LEAD – Second Edition, the most compelling case for integrating tobacco treatment in our behavioral health programs, presented by some of America's leading tobacco addiction and mental health experts.
The WiNTiP Decade: What the Wisconsin Nicotine Treatment Integration Project (WiNTiP) has accomplished in its first 10 years, and what challenges remain to help behavioral health patients quit smoking, chewing, and vaping.
It's all part of the Wisconsin Nicotine Treatment Integration Project (WiNTiP).