Katherine Coates is a tobacco cessation outreach specialist working full time at Group Health Cooperative of South Central Wisconsin (GHC) and working closely with UW-CTRI Researcher Mark Zehner.
Once at GHC, she'll handle outreach via telephone to motivate patients and help them quit smoking, as part of a population health study funded by the R35 Outstanding Investigator Grant from National Cancer Institute to UW-CTRI Director Dr. Michael Fiore.
The Evidence-Based Tobacco Cessation Population Health Program is designed to facilitate the delivery of evidence-based smoking-cessation treatment during outpatient clinic visits.
It also offers chronic-care management of all outpatients who smoke, provided by Coates. She'll reach out:
At least annually to all GHC patients identified as smokers, with an invitation to receive cessation help, even if they don't visit the clinic.
Within a week after clinic visits in which patients neither addressed nor endorsed willingness to quit at that time.
Three times to patients who are making a quit attempt and at least once to patients attempting to reduce their smoking, with potential to offer ongoing reduction-goal support calls as requested. She will have flexibility to receive calls from patients for ongoing support at any time as well.
A native of Racine, Coates' grandfather had smoked since age 12. Consequently, this led him to develop future health problems, causing his unexpected passing at a young age.
"I was very close to him," Katherine Coates said, "so that was the point where I decided to get into a field that allowed me to help others. This was how I got into community health and smoking cessation."
She got an internship at Aurora Sinai implementing the First Breath program. This consisted of working with pregnant women to help them quit smoking. Now the UW-La Crosse grad is hoping to use her degree in Community Health Education and her work experiences within UW-CTRI and GHC to help her father, a former smoker, to quit chewing tobacco.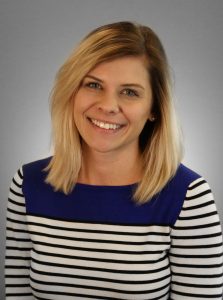 Katherine Coates