Trapskin PJ, Sheehy A, Creswell PD, McCarthy DE, Skora A, Adsit RT, Rose AE, Bishop C, Bugg J, Iglar E, Zehner ME, Shirley D, Williams BS, Hood AJ, McElray K, Baker TB, Fiore MC. (2021) Development of a Pharmacist-Led Opt-Out Smoking Cessation Treatment Protocol in Inpatient Settings. Online March 5, 2021.
Baker TB, Berg KM, Adsit RT, Skora AD, Swedlund MP, Zehner ME, McCarthy ME, Glasgow R, Fiore MC. (2021) Closed-loop eReferral from Primary Care Clinics to a State Tobacco Cessation Quitline; Effects Using Real World Implementation Training. American Journal of Preventive Medicine. Volume 60, Issue 3, Supplement 2, March 2021, Pages S113-S122.
McCarthy DE, Adsit RT, Zehner ME, Mahr TA, Skora AD, Kim N, Baker TB, Fiore MC. Closed-loop Electronic Referral to SmokefreeTXT for Smoking Cessation Support: A Demonstration Project in Outpatient Care. Translational Behavioral Medicine. 2019 Jun 7. [Abstract]
Fiore MC, Adsit R, Zehner M, McCarthy DE, Lundsten S, Hartlaub P, Mahr T, Gorrilla A, Skora A, Baker TB. An EHR-based Interoperable eReferral System to Enhance Quitline Smoking Treatment In Primary Care. Journal of the American Medical Informatics Association. 2019. [Abstract]
Japuntich SJ, Zehner ME, Smith SS, Jorenby DE, Valdez JA, Fiore MC, Baker TB, Custafson DH. (2006) Smoking Cessation Via the Internet: A Randomized Clinical Trial of an Internet Intervention as Adjuvant Treatment in a Smoking Cessation Intervention. Nicotine and Tobacco Research, Vol. 8, Issue S1, Dec., pages S59 – S67. [Full text]
Fiore MC, McCarthy DE, Jackson TC, Zehner ME, Jorenby DE, Mielke M, Smith SS, Guiliani TA, Baker TB. (2004) Integrating Smoking Cessation Treatment into Primary Care: An Effectiveness Study. Preventative Medicine. Vol. 38, 412-42 [Full text]
Piper ME, Fiore MC, Smith SS, Jorenby DE, Wilson JR, Zehner ME, Baker TB. (June 2003) Use of the Vital Sign Stamp as a System to Promote Smoking Cessation. Mayo Clin Proc, Vol 78, 716-722. [Full text]
Piper ME, Smith SS, Schlam TR, Fleming MF, Bittrich AA, Brown JL, Leitzke CJ, Zehner ME, Fiore MC, Baker TB. Psychiatric Disorders In Smokers Seeking Treatment For Tobacco Dependence: Relations With Tobacco Dependence and Cessation. Journal of Consulting and Clinical Psychology. Vol 78(1), Feb 2010, 13-23. [Full text]
Nolan M, Zwaga D, McCarthy D, Kastman C, Baker TB, Zehner M, Smith SS, Fiore M. (2020). Who Are We Missing with EHR-based Smoking Cessation Treatments? A Descriptive Study of Patients Who Smoke and Do Not Regularly Visit Primary Care Clinics. Journal of Smoking Cessation, 1-6.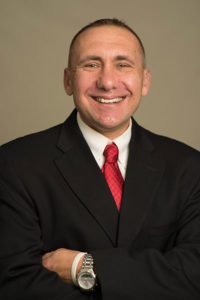 Mark Zehner