Medicaid/BadgerCare coverage for tobacco-dependence treatment applies to treatment provided by any Medicaid-certified Wisconsin physician, nurse practitioner or physician assistant. Combining quit coaching and medication can quadruple your likelihood of quitting.
Did You Know?
The smoking rate among Wisconsin Medicaid adult members is double the general population. According to a March 2019 article in JAMA, a 1% decrease in the smoking prevalence would = $2.6 billion in savings in the Medicaid program. 
Coaching on how to quit—combined with medication—can quadruple the chances of quitting smoking.
Medicaid Promotes Tobacco-Cessation Benefit to Providers, Members
Covered Medications
Medicaid/BadgerCare covers the following FDA-approved medications:
Bupropion SR: Zyban, Wellbutrin or generic
Nicotine lozenge: Over-the-counter
Nicotine inhaler: Nicotrol
Nicotine nasal spray: Nicotrol
Nicotine patch: Over-the-counter or prescription
Nicotine gum: Over-the-counter
Varenicline: Chantix
Combination therapy: E.g., nicotine patch + lozenge
All medications require a diagnostic code (F17.2 Nicotine Dependence) and require a written prescription (even over-the-counter) by a Medicaid-certified provider (physician, nurse practitioner, physician assistant, or dentist).
ForwardHealth has created a Tobacco Cessation Benefit page on the ForwardHealth Portal to promote the existing Tobacco Cessation Benefit. Under the Tobacco Cessation Benefit, BadgerCare Plus, Medicaid, and SeniorCare cover legend drugs for tobacco cessation. BadgerCare Plus and Medicaid cover over-the-counter products for tobacco cessation. ForwardHealth also covers tobacco cessation counseling services if certain conditions are met.
Providers are encouraged to visit the new Portal page for more information about the benefit, ordering information for free benefit promotional posters and brochures to provide to members, and information about the Wisconsin Tobacco Quit Line (800-QUIT-NOW).
Co-Pays
None for tobacco cessation. Per the Affordable Care Act, essential health benefits including tobacco cessation, are to be provided without cost to the patient.
Know the Codes
Billing Codes = 99201-99205 for new patients; 99211-99215 for established patients.
Covered Counseling
Evaluation & Management (E&M) visits for the sole purpose of tobacco-dependence treatment are covered and do not require prior authorization for reimbursement. Services may be provided by ancillary staff (e.g., staff nurse) if under direct supervision of a physician. Medicaid reimburses these services when billed by a supervising physician. Exclusions: Group therapy, telephone and web-based counseling are NOT covered. Group therapy for tobacco cessation is only covered under BadgerCare and Wisconsin Medicaid outpatient mental health services and outpatient substance abuse services. Counseling is NOT reimbursed for dentists or dental hygienists.
Quit Line
The Wisconsin Tobacco Quit Line is free and available 24/7 to assist all Wisconsin residents who want to quit: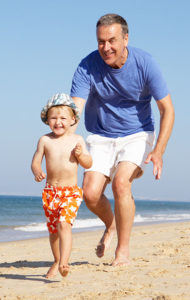 Wisconsin Medicaid / BadgerCare Plus Tobacco Fact Sheets: