UW-CTRI welcomes participants from all walks of life and backgrounds in its research studies, and actively reaches out to populations who smoke the most and suffer disproportionately from it.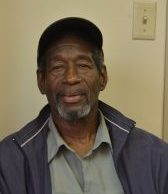 The Center maintains offices in downtown Milwaukee and Madison, and regularly recruits and enrolls study participants from diverse groups, often at rates greater than their representation in the general Wisconsin population.
The goal is to learn about tobacco addiction among all smokers – including subpopulations disproportionately affected by tobacco use. UW-CTRI strives to learn how best to help all tobacco users to quit, and to intervene with free resources to help them avoid the harms of tobacco use.
UW-CTRI investigates ways to enhance treatment effectiveness among groups that traditionally benefit less from treatment to see if adding treatments for these groups can help more disadvantaged people quit for good. In addition, we work with healthcare systems to assess the equity of their efforts to engage patients who smoke in evidence-based treatment. This work suggests that proactively offering stop-smoking treatment to patients who smoke is a good way to reach those from typically underserved groups. These research efforts may identify ways to reduce disparities in smoking and its costs.
UW-CTRI Co-Director of Research Dr. Megan Piper, a former president of the Society for Research on Nicotine and Tobacco (SRNT), recently discussed the work of the SRNT racial equity taskforce. Listen to the podcast on demand here.
UW-CTRI also doesn't just enroll diverse populations in its research; the Center also shares the research results with clinicians and patients so they directly benefit from the research. In addition, virtually all UW-CTRI studies provide free counseling and medications and reimburse participants for their time and travel while in the study.
A key goal is to share the treatments and resources in the spirit of the Wisconsin Idea – to take the University's efforts and share them statewide – with a particular emphasis on  underserved groups who smoke to promote health equity.
Below are a few more examples from UW-CTRI research.
The Striving to Quit study recruited Medicaid members. The research team strove for inclusivity. For example, among the participants, 51% were black and 60% female.
Striving to Quit helped participants like Chenequa to quit
Sean discusses his experience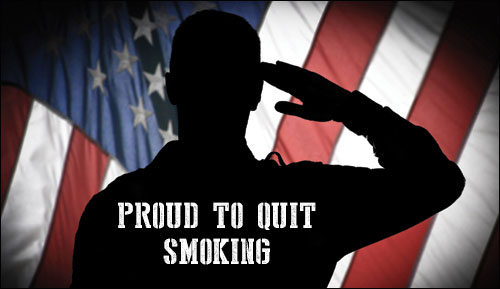 UW-CTRI has helped military Veterans to avoid the harms of tobacco use. Vets are more likely to smoke than non-veterans, especially if the veterans have suffered PTSD during their military service. UW-CTRI and the VA have collaborated to study the best ways to help Veterans quit tobacco use. One key objective of the research is to develop treatments that increases smoking cessation in veterans with posttraumatic stress disorder (PTSD), treatments that can be easily integrated into smoking cessation clinics and/or mental health clinics within VA facilities. PTSD is highly prevalent among veterans and is associated with a rate of smoking (53% – 66%) that far exceeds that of VA patients in general (22%). PTSD is also associated with a very high rates of smoking-cessation-treatment failure. The team has also worked to reach out to Vets in various stages of readiness to quit.
To read research papers from UW-CTRI on tobacco disparities, click here.